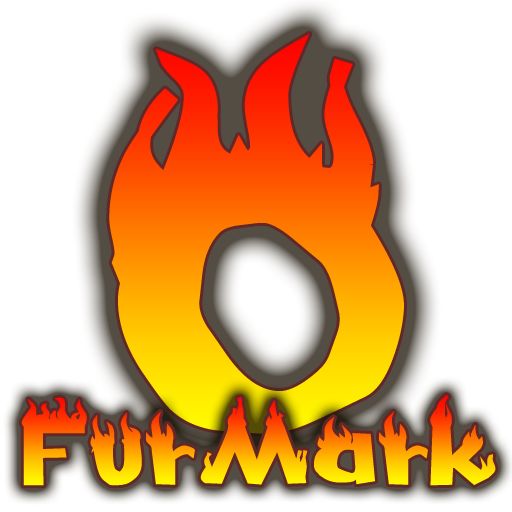 ---



FurMark 1.15.2 DOWNLOAD

Webmasters: hotlinking is not allowed, please use the post url as download link.

[download#433#image]

Useful links:
---
A maintenance/bugfix release of FurMark, the GPU burner utility, is available. This update fixes a crash (during FurMark initialization phase) that occurred on virtual machines like VirtualBox or VMware. Latest NVIDIA GeForce GPUs have been added and GPU monitoring code has been updated. GPU Shark and GPU-Z have been updated to their latest versions.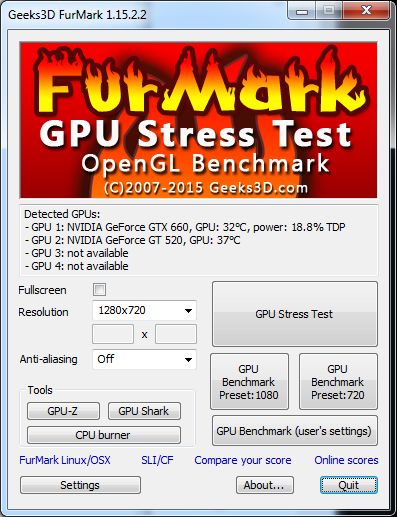 FurMark 1.15.2 changelog:

Version 1.15.2.2 - 2014-04-10
-----------------------------
! updated header image in FurMark GUI.

Version 1.15.2.1 - 2014-04-08
-----------------------------
+ added support of GeForce GTX 960 and GeForce GTX TITAN X.
* fixed a crash in initialization on some virtual machines (VirtualBox / VMware).
! updated: GPU Shark 0.9.4.2 and GPU-Z 0.8.2
! updated: ZoomGPU 1.12.0 (GPU monitoring library)