MadShaders 0.4.0 Released (Windows, Linux and Mac OS X)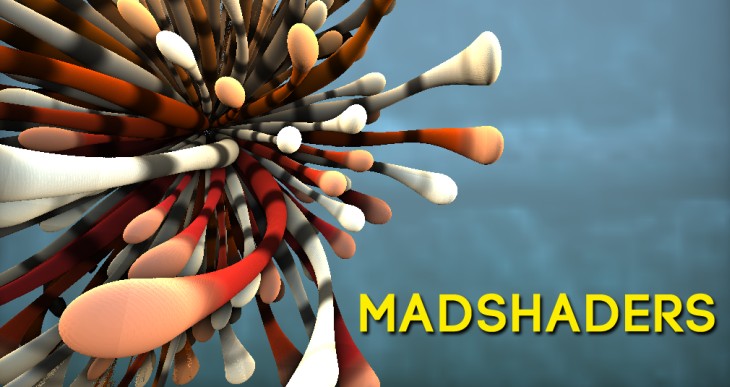 I finally decided to take some time to browse and test the latest Shadertoy demos (Firefox/Chrome users on Windows: don't forget to disable Angle and set the native WebGL support to browse Shadertoy website – more information on the procedure can be found HERE). Hundred and hundred of demos have been created on Shadertoy since MadShaders 0.3.0 and after few hours of browsing, I selected 35 effects for the new version of MadShaders.



DOWNLOADS




MadShaders 0.4.0 Windows 64-bit

MadShaders 0.4.0 OS X (10.8, 10.9, 10.10)

MadShaders 0.4.0 Linux 64-bit
Windows: Unzip the archive and launch Madshaders.exe.
OS X: Unzip the archive and launch Madshaders.app.
Linux: Unzip the archive and launch madshaders.py (the file has the executable rights). Depending on the state of your distro, you might need to install the python-tk package: $ sudo apt-get install python-tk
User interface on Windows


MadShaders 0.4.0 is based on the latest version of GLSL Hacker (0.8.1.x) and adds the following new demos:


Here are some screenshots of these incredible pixel shaders (note for those that are discovering these demos: all effects you see are purely procedural and each effect is coded in a pixel shader only!):

Antialiased Worms
Bokeh blur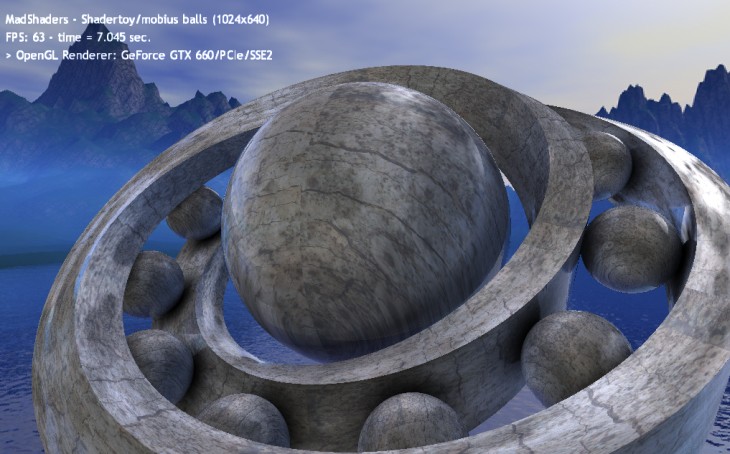 mobius balls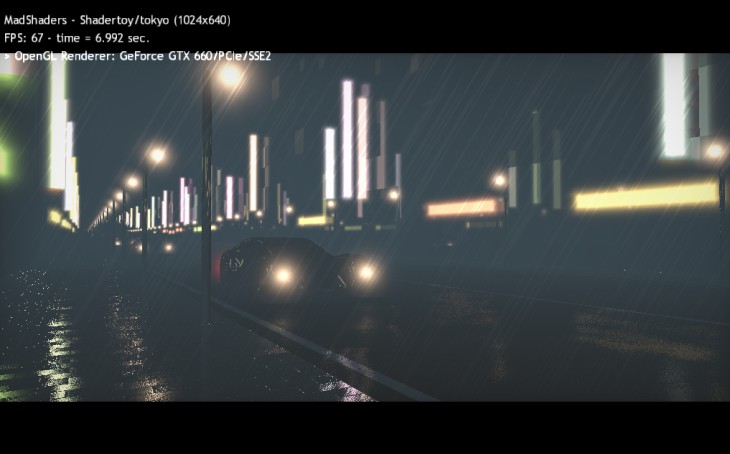 tokyo
Tentacle thing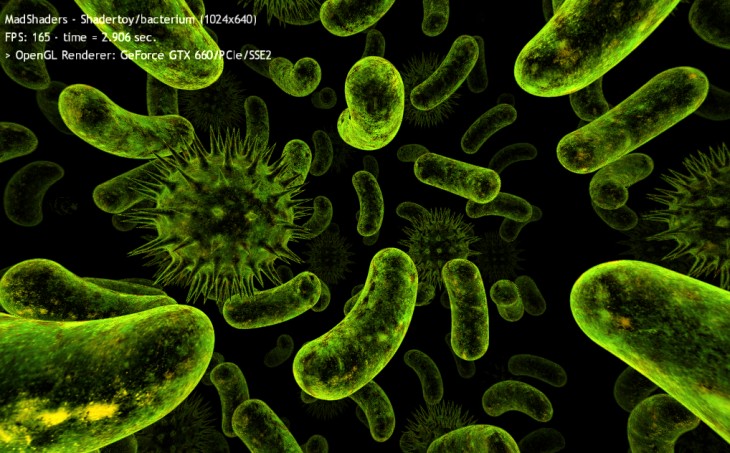 Bacterium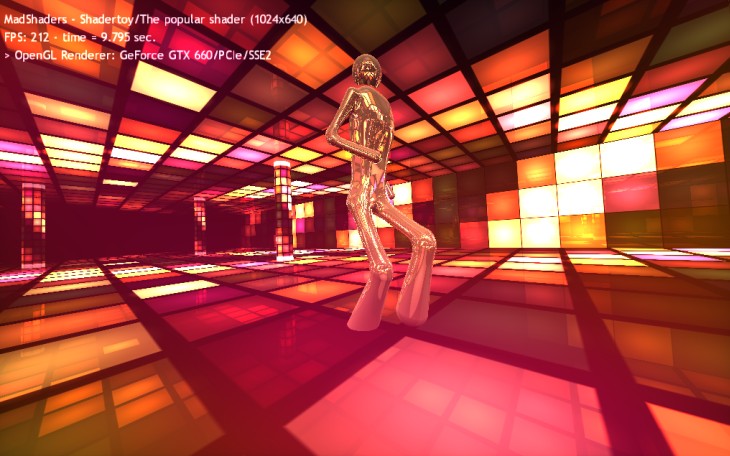 The popular shader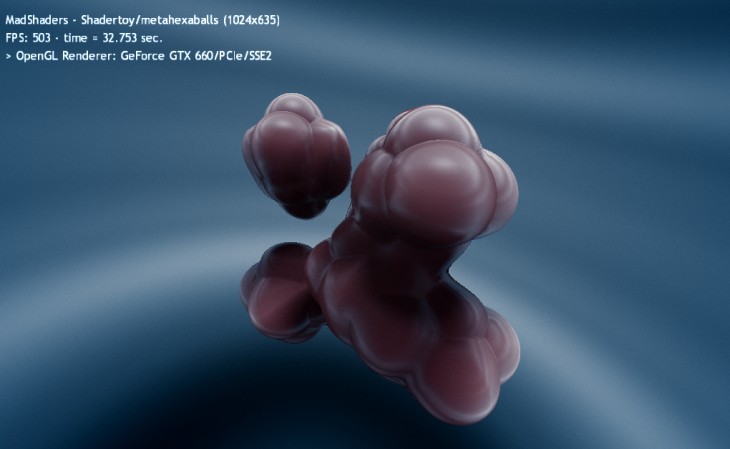 MetaHexaBalls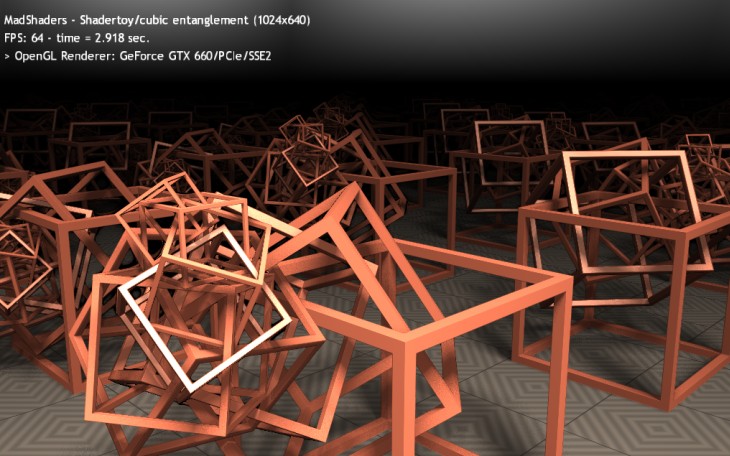 cubic entanglement
Jack-o-Lantern


The source code of each demo is available in the demos/ folder of MadShaders root directory.
Tweet