At the end of this article, I said that I had some doubts about the chroma subsampling used with the LG 49UB850V + GTX 970 at 4K/60Hz resolution. Was it 4:4:4 or rather a reduced format like 4:2:0 ?

Today I found a test that brings the answer in no time. The test is simple. Just display the following image with any PNG viewer (by reading this page in your browser for example…) and if you can perfectly read the last two lines (with read and blue background, as well as some other lines like the blue and pink ones) then the chroma subsampling is 4:4:4. Otherwise the chroma is 4:2:0 or 4:2:2.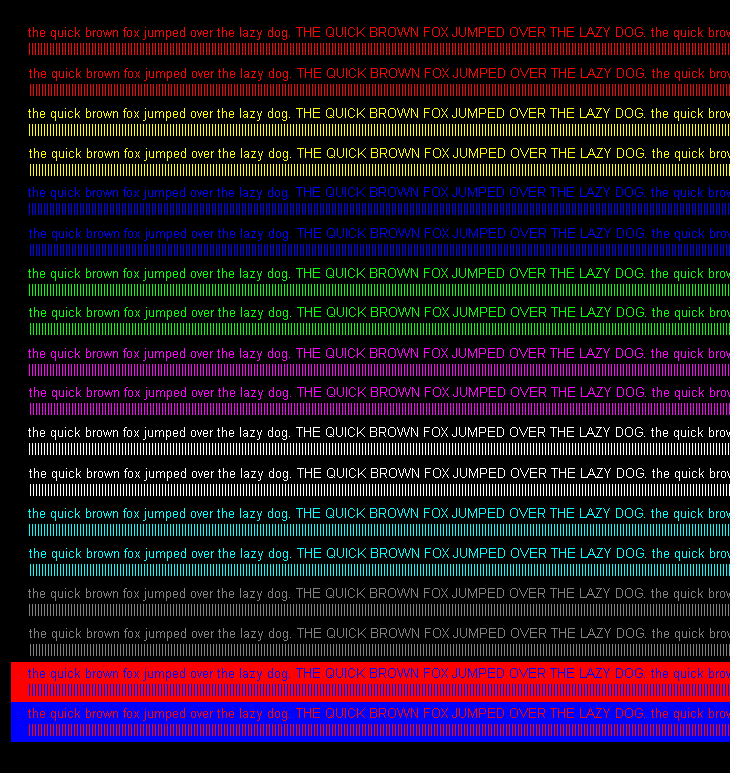 So, I tested the LG 49UB850V + GeForce GTX 970 with this chroma torture image and here are the results:
1 – LG 49UB850V 4k @ 30Hz
At 4k @ 30Hz, the last lines are perfectly readable: the 4:4:4 chroma subsampling is in use.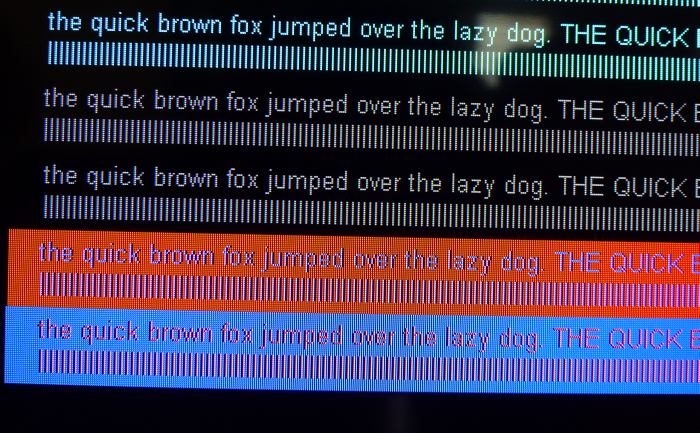 2 – LG 49UB850V 4k @ 60Hz
At 4k @ 30Hz (the GTX 970 is plugged on the HDMI 3 port, with R344.75 driver for Windows 8 64-bit), the last lines are deteriored: no doubt, the chroma is not 4:4:4: but rather a reduced version (4:2:0).

According to some sources, the LG 49UB850V supports 4:4:4 at 4k / 60Hz. Maybe the guilty is the HDMI cable. I will do the test as soon as possible and update this post if necessary.
I found this chroma subsampling test on this page.