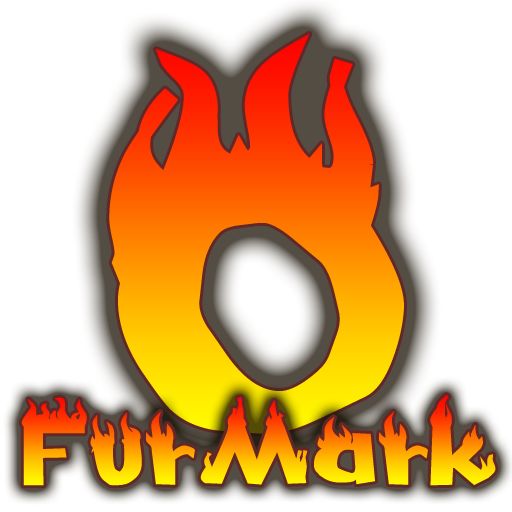 ---



FurMark 1.15.0 DOWNLOAD

Webmasters: hotlinking is not allowed, please use the post url as download link.

[download#416#image]

Useful links:
---
A new maintenance release of FurMark, the GPU stress test and graphics cards nightmare, is available. The main GUI (graphical user interface) has been slightly reorganized and the GPU monitoring code has been updated with latest NVAPI R343. See the changelog for all details.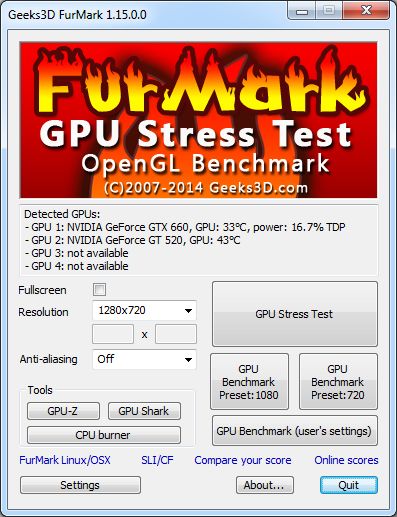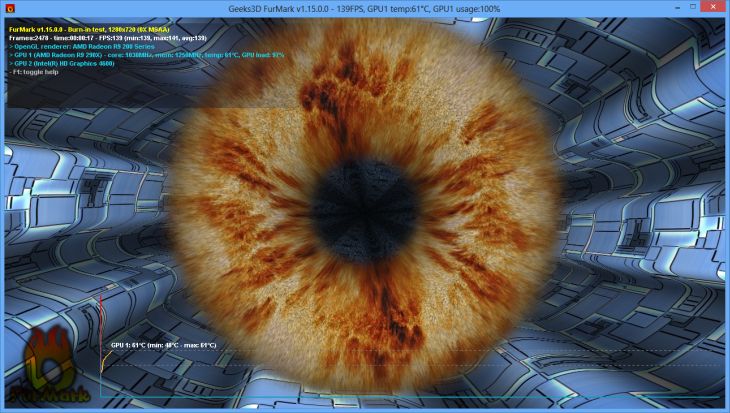 FurMark 1.14.1 changelog:

Version 1.15.0.0 - 2014-11-10
-----------------------------
- added support of Radeon R9 285.
- fixed a minor bug related to user settings that could impact benchmark results.
- removed the burn-in benchmark 15min button.
- updated: GPU Shark 0.9.2.0 and GPU-Z 0.8.0
- updated: ZoomGPU 1.9.5 (GPU monitoring library)
- updated the description of the driver version for AMD Radeon cards for online submissions.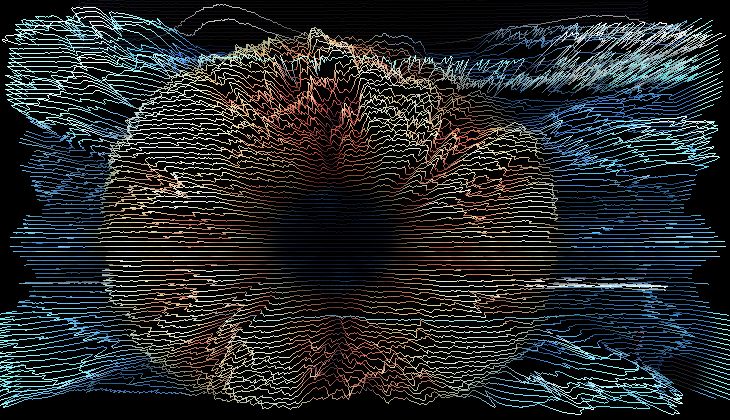 Line rendering with GLSL Hacker and a webcam