AMD has officially unveiled at the
GPU14 conference
the next generation of Radeon graphics cards:
Radeon R9
and
Radeon R7
. The Radeon R9 is for the high-end gaming segment while the Radeon R7 is reserved for the mainstream segment.
Radeon R9 family includes the Radeon R9 290X, R9 290, R9 280X, R9 270X and the R7 family includes the
R7 260X and R7 250.
A new audio technology called AMD TrueAudio (3D spatial audio engine) has been introduced and is supported by R9 290X, R9 290 and R7 260X cards only.
The Radeon R9 290X is the high-end and most powerful model based on a Hawaii GPU (28nm, 2816 stream processors, 176 texture units and 44 ROPs), 4GB of GDDR5 memory and a 512-bit bus interface. On the board we find one 8-pin + one 6-pin power connectors for a TDP of 270W. The R9 290X supports Direct3D 11.2 and should be launched first in few days.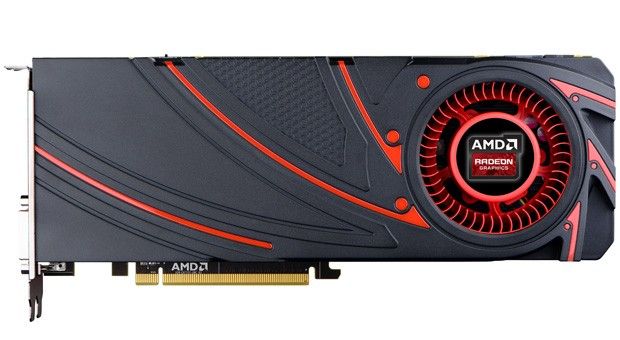 Links: