(PhysX Test) GTX 680 vs GTX 580 vs GTX 480 in FluidMark
Some readers asked me how much better is the GeForce GTX 680 in PhysX compared to previous GTX 580 and GTX 480. To bring an element of answer, I quickly tested the GTX 480, GTX 580 and GTX 680 with FluidMark 1.5.0 with different settings (on H67 testbed). Graphics drivers: R301.24.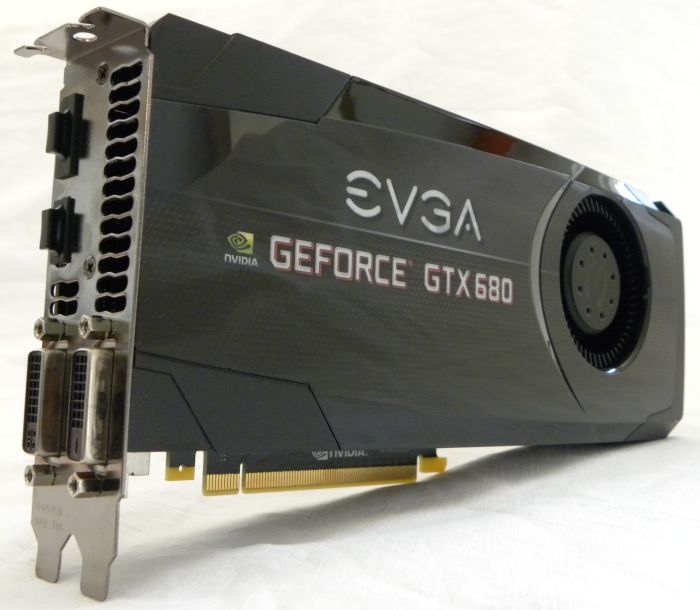 The GeForce GTX 480 is the reference card (score is 100%).
Test 1 – Preset:720 (30000 SPH particles, 1280×720 fullscreen)
EVGA GeForce GTX 480 (GPU@700MHz, mem@1848MHz)
– 4699 points, 77 FPS (100%)


EVGA GeForce GTX 580 (GPU@797MHz, mem@2025MHz)
– 5590 points, 92 FPS (118%)


EVGA GeForce GTX 680 (GPU@1097MHz, mem@3004MHz)
– 8395 points, 137 FPS (178%)


Test 2 – Preset:1080 (60000 SPH particles, 1920×1080 fullscreen)
EVGA GeForce GTX 480 (GPU@700MHz, mem@1848MHz)
– 1509 points, 25 FPS (100%)


EVGA GeForce GTX 580 (GPU@797MHz, mem@2025MHz)
– 1807 points, 30 FPS (119%)


EVGA GeForce GTX 680 (GPU@1097MHz, mem@3004MHz)
– 3576 points, 59 FPS (236%)


Test 3 – Custom settings: 120000 SPH particles, 1920×1080 fullscreen
EVGA GeForce GTX 480 (GPU@700MHz, mem@1848MHz)
– 253 points, 21 FPS (100%)


EVGA GeForce GTX 580 (GPU@797MHz, mem@2025MHz)
– 300 points, 25 FPS (118%)


EVGA GeForce GTX 680 (GPU@1097MHz, mem@3004MHz)
– 530 points, 44 FPS (209%)


If we took the GTX 480 as the reference card (100%), the GTX 580 is around 19% faster while the GTX 680 is 78% up to 136% faster in these PhysX fluids tests. The performance boost of the GTX 680 scores is rather impressive…