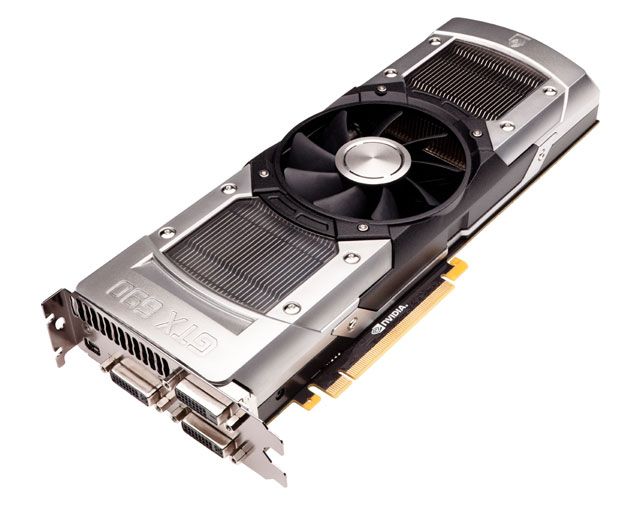 NVIDIA has officially announced and launched the new GeForce GTX 690 this Saturday at the NVIDIA Game Festival in Shanghai. This graphics card is based on two GK104 GPUs, the same GPU that powers the GeForce GTX 680. And due to the power efficiency of the GK104 GPU, both GPUs of the GTX 690 have the same specifications that the GTX 680 one. The GTX 690 performs more or less just like a pair of GeForce GTX 680 in SLI. The boost clock is slightly lower than the GTX 680 one. And for TDP applications, the base clock is lower: 915MHz against 1006Mhz for the GTX 680.
The GeForce GTX 690 will be officially launched on May 3 2012. Reviews will be available at this date.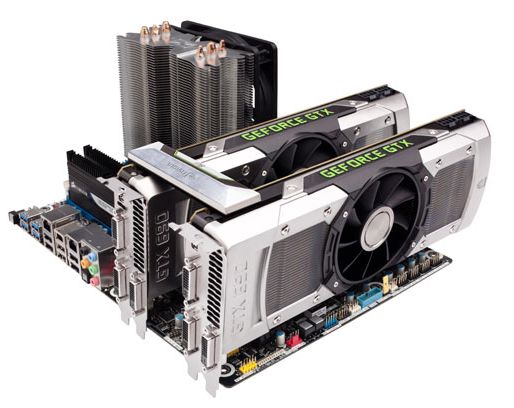 Here are the main features of the GeForce GTX 690:
GPU: two GK104 @ 915MHz (base clock) / 1019MHz (boost clock)
Shader cores (CUDA cores): 3072 (1536 per GPU)
Memory: 4GB (2GB per GPU), 2×256-bit GDDR5
Power connectors: 8-pin + 8-pin
TDP: 300W
Bus Interface: PCI Express 3.0
Price: USD $999
The GTX 690 Press Release can be found HERE.