(Demoscene) Scenic: OpenCL and OpenGL Demo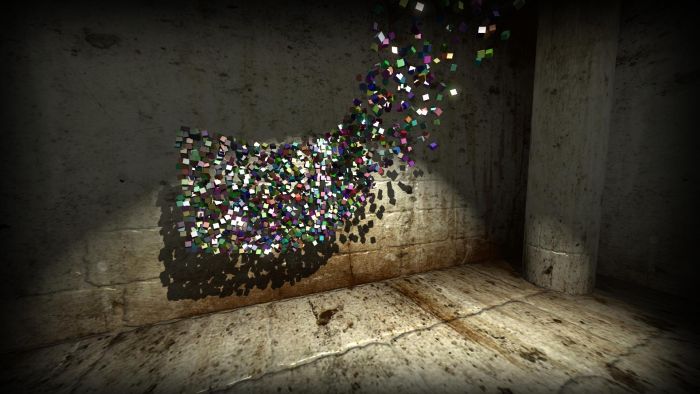 Scenic is a small prod (no sound!) that features OpenCL based effect (physics). The rendering is based on OpenGL. The demo works fine on NVIDIA cards (I tested it on a GeForce GTX 470 + R295.73) but it does not work on AMD boards (I was unable to start it on a HD 7770 + Cat 12.2: KernelManager: no OpenCL devices found!). OpenCL kernels as well as OpenGL GLSL shaders are available.
You can download the demo HERE.