A Strong PSU is Required for EVGA's GTX 580 Classified!
---

Few days ago, I received one of the best GTX 580 in the world: EVGA's Classified model with 3GB of graphics memory. I plugged this big card on my testbed and… ouch! No way to start the system. The system starts and half a second later the PSU shuts down. WTF? The PSU is a
Thermaltake Toughpower Grand 1050W
(I reviewed the 850W
here
). Seems the GTX 580 Classified (I think the responsible is the 14+3-phase power circuitry –VRM) is a bit too greedy and needs a PSU that can support some important peak current at the startup. Like an electrical engine!
I replaced Thermaltake's PSU by Corsair's AX1200 one. Yes! My testbed can now start up!
Conclusion: with an ultra-high-end graphics card like the GTX 580 Classified, always check your PSU: can it handle your new monster?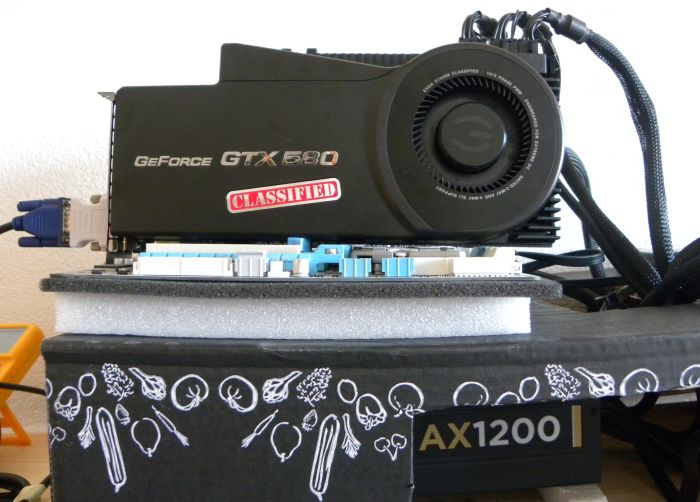 More about this awesome card in an upcoming review!