LuxMark 2.0, OpenCL Benchmark for GPUs and CPUs
Around one year after version 1.0>, the new version of LuxMark, an OpenCL benchmark based on LuxRender, is available. LuxRender is a physically based and unbiased rendering engine. Based on state of the art algorithms, LuxRender simulates the flow of light according to physical equations, thus producing realistic images of photographic quality.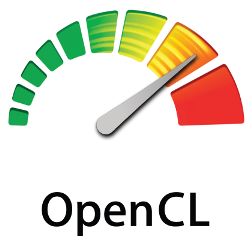 This new version of LuxMark 2.0 comes with a new rendering engine with multi-platform OpenCL support, two new benchmarks and the ability to run the benchmarks on selected compute devices (GPUs and / or CPUs).
Quick test:
Scene: Luxball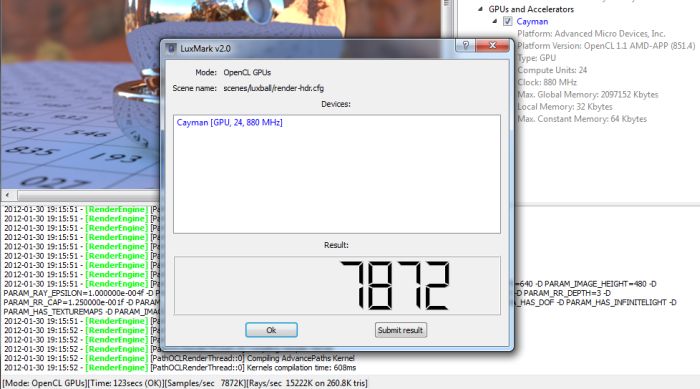 Scene: Luxball – Score: 7872 points (Radeon HD 6970)

Scene: Luxball – Score: 3120 points (GeForce GTX 460 + GeForce GT 520)
Scene: Sala


Scene: Sala – Score: 844 points (Radeon HD 6970)

Scene: Sala – Score: 456 points (GeForce GTX 460 + GeForce GT 520)
Source: Geeks3D forum