ASUS HD 7970 DirectCU II: The Return of the Triple Slot Cooler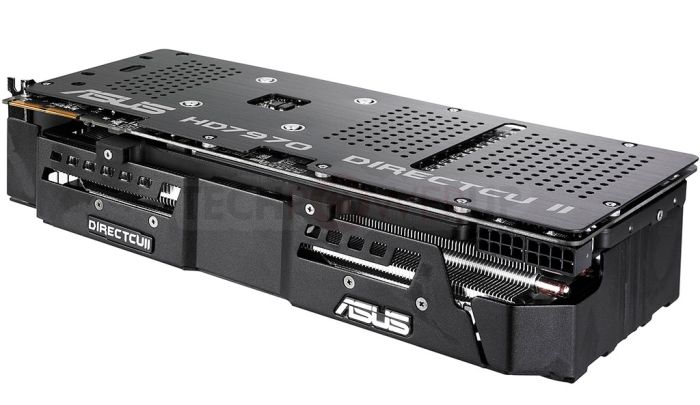 ASUS is about to launch a Radeon HD 7970 equipped with the DirectCU II VGA cooler. This triple-slot VGA cooler is already present on GeForce GTX 570 DC2 or on the ASUS Radeon HD 6950 DCII.
The Tahiti XT GPU is factory-overclocked at 1000MHz (ref: 925MHz). The card comes with two 8-pin power connectors (ref: one 8-pin and one 6-pin) allowing a total of 375W of maximum power consumption. With its strong power circuitry, this card is ready for massive overclocking!
Here are the detailed specs (from TPU):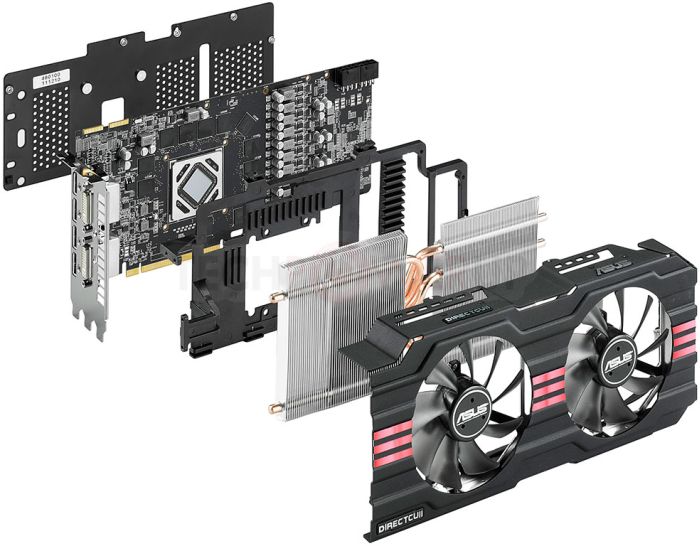 ---
Update (2012.01.23):
First Look: ASUS Radeon HD 7970 DirectCU II Top Video Card