AMD Radeon HD 7970 Tessellation Performance: 4X Faster than HD 6970!
---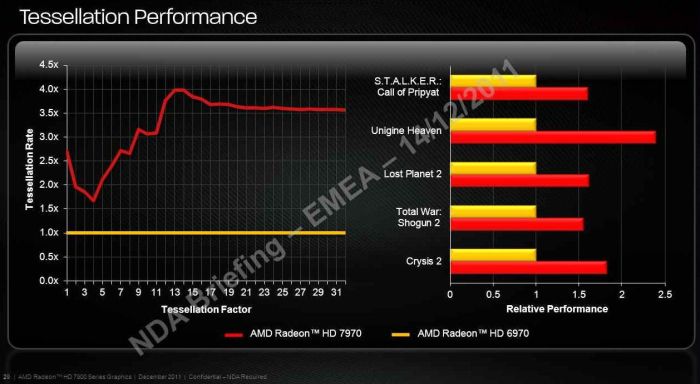 According to this slide, the tessellation engine of the new
Radeon HD 7970
is up to 4X faster than
Radeon HD 6970
one. The performance peak is reached for a
tessellation level of 13
.
Can't wait to verify this affirmation with TessMark or MSI Kombustor… If it's true, the GTX 580 could lose the title of master of tessellation…
Do you remember the difference between the HD 6970 and HD 5870?