MadMapper: One of the Coolest OpenGL Projection Mapping Tool, Officially Released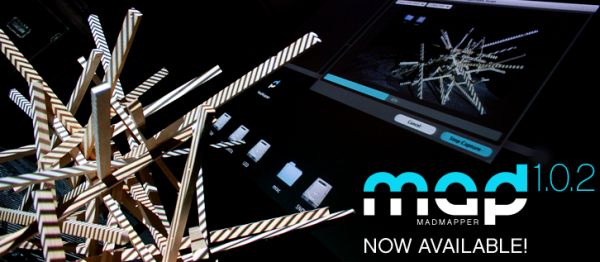 MadMapper is the new madness of GarageCUBE, the creators of Modul8, the popular VJ app for real time video mixing and compositing. MadMapper is powerful and simple to use Projection apping tool. MadMapper is an OpenGL-based app available only for Mac OS X. More MadMapper features can be found HERE.
I meet the MadMapper team few weeks ago, and they demo-ed their new baby. I must say that I was surprised by the easiness of use. So if you're a Mac addict and need a 3D projection mapping tool, do not hesitate, MadMapper is waiting for you!