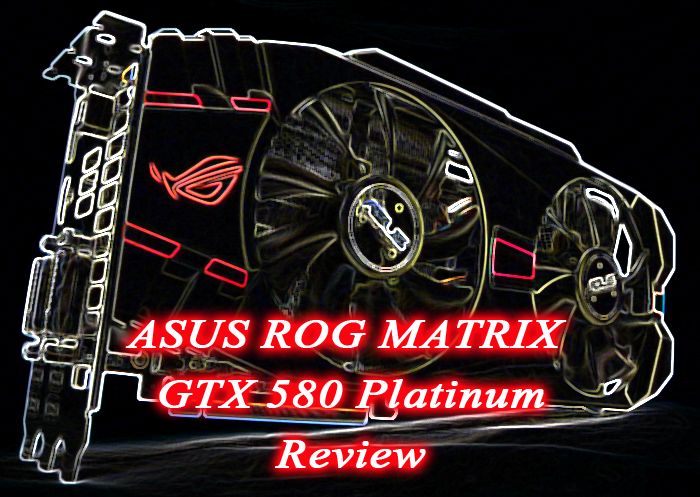 ASUS ROG MATRIX GTX 580 review index
1 – ASUS ROG MATRIX GTX 580: Overview
One word to define this card: TERRIFIC! ASUS has created an extreme card for extreme people. The MATRIX GTX 580 exists in two flavours (or 2 SKUs):
MATRIX GTX 580 Platinum: this is the finest MATRIX model and the one covered in this review. The GPU is factory-overclocked at 816MHz (NVIDIA reference clock is 772MHz) and most important, only the best pieces of silicon (the die) are selected (Premium hand-picked GPUs).
MATRIX GTX 580: the standard Matrix model. The GPU is factory-overclocked at 782MHz
ASUS has designed this card for extreme overclocking. When I say extreme overclocking, I mean LN2 (liquid nitrogen) overclocking. That's why the PCB comes with several tweaks required by extreme overclockers like a very robust 19-phase VRM, multiple voltage check points or OCP disabling. These PCB tweaks are not the only ones. ASUS has also added some useful gadgets like a 100% fan speed button, GPU voltage buttons as well as a geeky GPU load indicator 😉
And for normal overclockers that use air-cooling (LN2 overclockers remove the VGA cooler), ASUS has equipped the card with the DirectCU II MATRIX cooler where copper heatpipes directly touch the GPU surface for a better cooling.
And it's not finished. For the launch of the ROG MATRIX, ASUS has released a new GPU tool: GPU tweak. Like MSI Afterburner, this overclocking utility allows a fine reading and tuning of all parameters. More on this very cool utility later.
Thanks to the finest GPU die and the strong 19-phase VRM, this card is clearly designed to be extremely overclockable. That's why the power consumption and overclocking will be the first tests of this review. Because that would be criminal to review the MATRIX GTX 580 with default settings (read GPU @ 816MHz). It's simply out of question. Then the first test will be to find the max stable overclocking settings and then burn the card with these OC settings to test that 19-phase Super Alloy Power technology as well as the new DirectCU II MATRIX cooler!
If you need to refresh your memory about NVIDIA GeForce GTX 580, jump to this page.
ASUS's MATRIX GTX 580 is part of the ROG (Republic Of Gamers) line of products. More information about ASUS ROG HERE.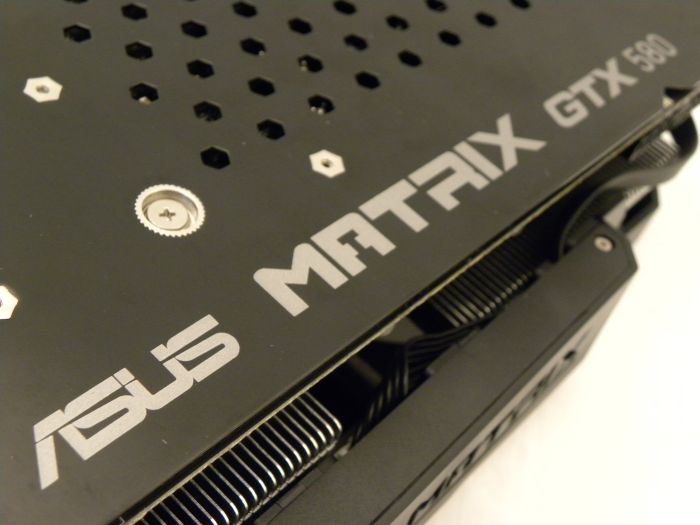 About ASUS
ASUS, the world's top 3 consumer notebook vendor and the maker of the world's best-selling and most award winning motherboards, is a leading enterprise in the new digital era. ASUS designs and manufactures products that perfectly meet the needs of today's digital home, office and person, with a broad portfolio that includes motherboards, graphics cards, optical drives, displays, desktops, Eee Box and all-in-one PCs, notebooks, netbooks, tablet devices, servers, multimedia and wireless solutions, networking devices, and mobile phones.
Driven by innovation and committed to quality, ASUS won 3,398 awards in 2010, and is widely credited with revolutionizing the PC industry with the Eee PC™. With a global staff of more than 10,000 and a world-class R&D team of 3,000 engineers, the company's revenue for 2010 was around US$10.1 billion.
ASUS ROG MATRIX GTX 580 review index