PNY XLR8 Liquid Cooled GTX 580: Cooling for GPU and CPU!
---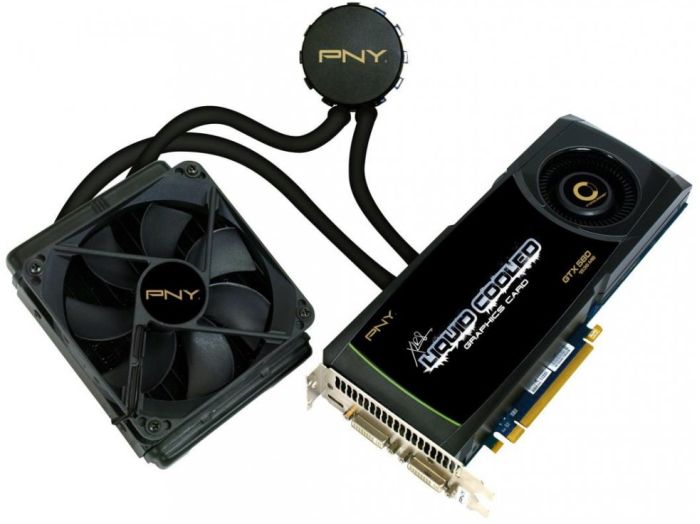 PNY
and
Asetek
have joined their force to bring us the
XLR8 Liquid Cooled GTX 580
. Two models of the XLR8 are available and one of the models includes a
CPU cooler
.
This new system delivers significant benefits, with up to 30% cooler temperatures, quieter acoustics, and faster performance than the standard reference designed NVIDIA® GeForce GTX 580 graphics card. With increased overclocking headroom versus air cooled, the liquid keeps overall temperatures low to provide better performance for gamers. Liquid Cooled also generates less heat – for a 30° C difference in temperature – and your PC parts are protected due to lower exposure to hot temperatures. Additionally, less noise is produced as fans aren't running at maximum speed to compensate for the heat. Lower acoustics means a quieter gaming environment for more gaming concentration and the option for gamers to not have to use headphones to mask noise levels. The overall advantage is extreme performance and higher frame rates without the heat.
The prices:
– XLR8 Liquid Cooled GTX 580 with CPU Cooling: US $649.99
– XLR8 Liquid Cooled GTX 580: US $579.99
Here is a test of a prototype version of PNY's XLR8 GTX 580 (without CPU cooling). In the video, the guy stress test the GTX 580 with Unigine Heaven and FurMark and I'm pretty sure the FurMark stress test is limited by GTX 580 OCP…