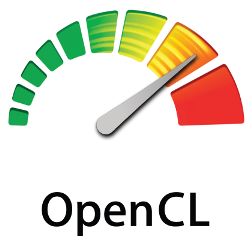 Great news for the
OpenCL
community: Intel has released an alpha version of its
OpenCL SDK
.
Intel® OpenCL* SDK is an Alpha software release. It is an implementation of the OpenCL* 1.1 standard optimized for Intel® CoreTM processors, running on Microsoft* Windows* 7 and Windows Vista* operating systems. This Alpha software brings OpenCL* for the CPU in support of OpenCL developers desiring CPU advantages found on many OpenCL* workloads. OpenCL* language and Application Programming Interface (API) enables you to seamlessly take advantage of the Intel® CoreTM processor benefits such as Intel® Streaming SIMD Extensions (Intel® SSE) utilization and Multi-Core scalability.
The SDK comes with four samples including two graphics related demos: GodRays and MedianFilter
More information: Intel OpenCL SDK.
Download: Download Intel OpenCL SDK.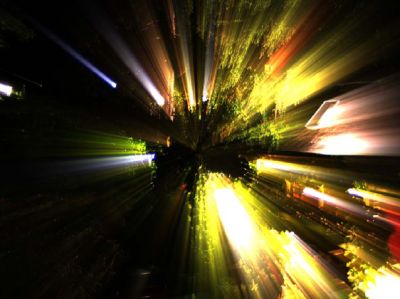 God Rays: this sample demonstrates how to use high dynamic range (HDR) rendering with God Rays (crepuscular rays) effect in OpenCL*. This implementation optimizes rendering passes by sharing intermediate data between pixels during pixel processing, improves the method performance, and reduces data loads.


Median filter: this sample demonstrates how to use median filter in OpenCL*. This implementation optimizes filtration process using implicit Single Instruction Multiple Data (SIMD) code vectorization performed by build-in OpenCL compiler vectorizer. Data-level parallelism of the underlying algorithm results in additional performance gain. The sample improves the performance of the method and reduces data loads.
Quick test: Intel OpenCL SDK tested on NVIDIA and ATI platform: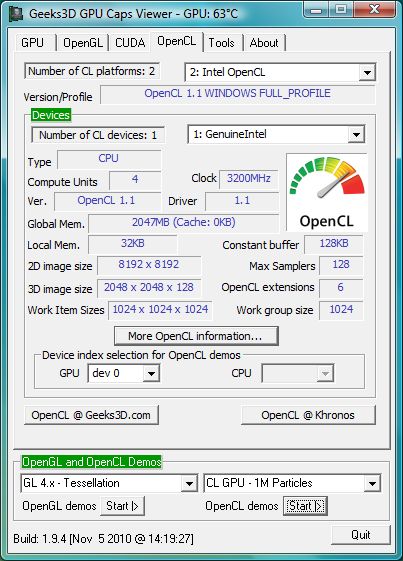 GPU Caps Viewer displaying Intel OpenCL information