MSI R6850 Cyclone OC Power Edition: 65°C Under FurMark
MSI showed off the upcoming R6850 Cyclone OC Power Edition, a factory overclocked
Radeon HD 6850
. Like on the
N460GTX Cyclone OC
, there's no heatsink on the VRM (because of the fan air flow and the high quality components, at least I hope it's the reason

).
MSI has managed to push the GPU core clock up to 1000MHz (ref clock is 775MHz) with a GPU temperature that didn't exceed 65°C under FurMark.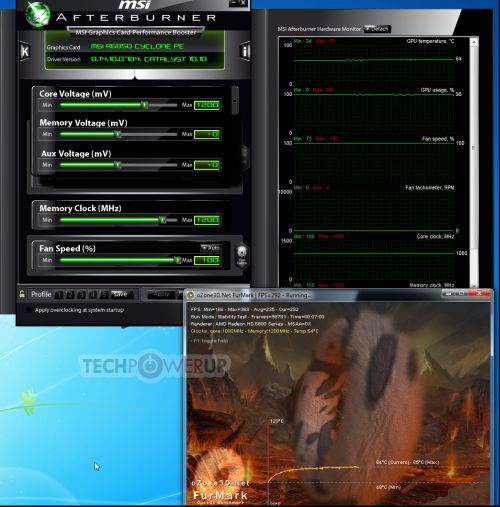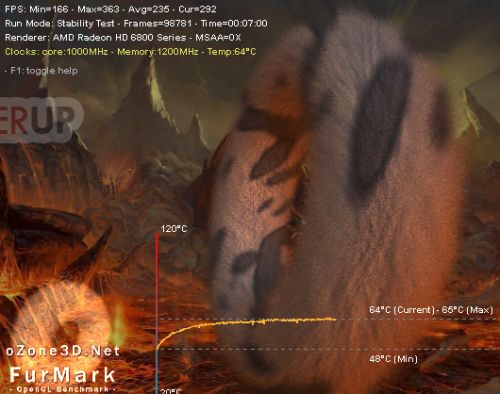 By the way, MSI has a cool vga stress test utility called
Kombustor
, I wonder why they still use FurMark for their marketing needs???
Tweet