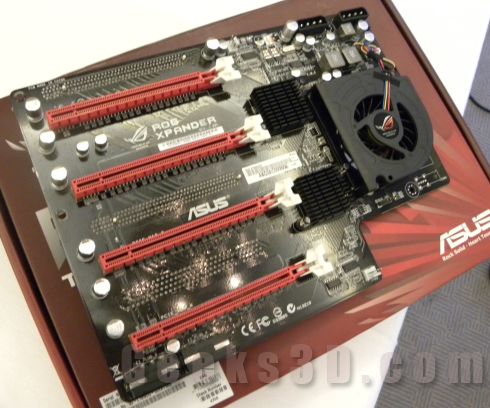 The
ROG Xpander
is not a new product (according to google, the Xpander has been announced in May 2010), but I didn't know that this kind of daughter card existed. Actually, the
Xpander
can be seen as a patch, yes a
hardware patch
, because the
Rampage III Extreme
(RIIIE), even with its 4 PCI Express slots, doesn't support 4-way SLI…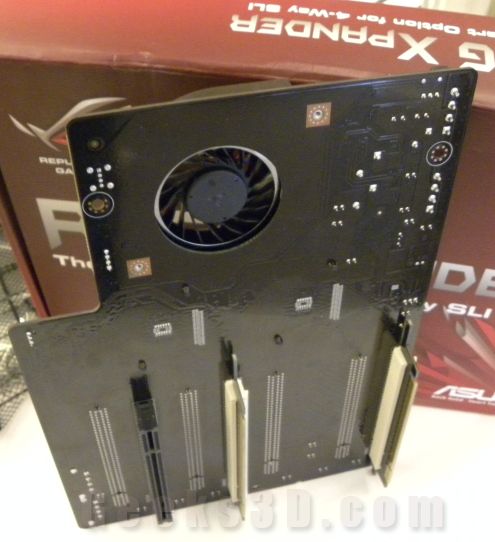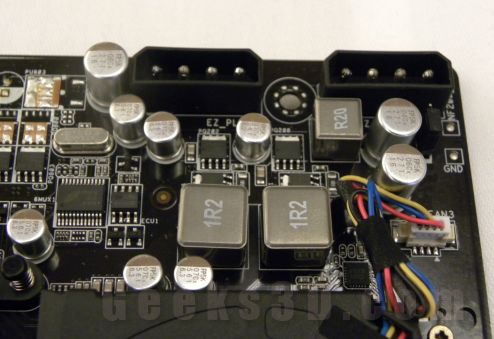 I saw the Xpander in extreme situation at an ASUS "private" event few days ago. All cards have been prepared for a massive bombing of LN2 (liquid nitrogen):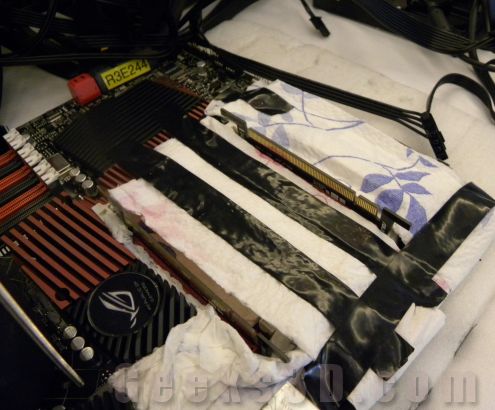 ASUS Rampage III Extreme prepared for LN2

The Xpander plugged on the RIIIE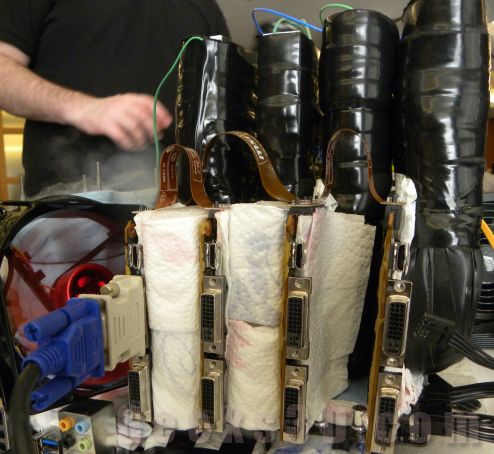 The Xpander with four GTX 480 in 4-way SLI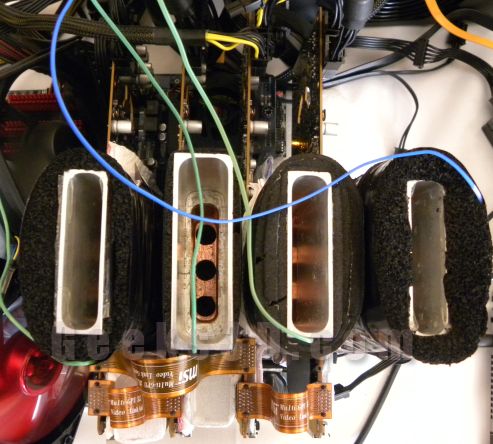 Give me some LN2!
By the way, I learnt at this event a simple trick to feed four GTX 480 without an extreme 1500W PSU: just use two PSUs. I will test this cool trick asap… Stay tuned.