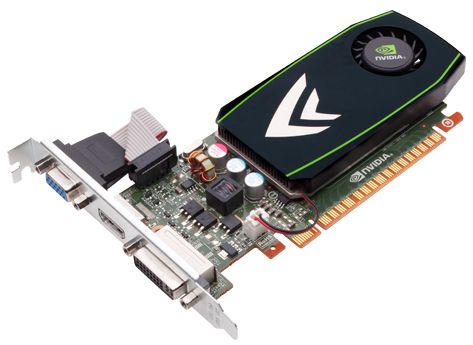 NVIDIA has released a new GeForce today. The
GeForce GT 430
is an entry level card designed to compete with
AMD Radeon HD 5500 series
and to replace the
GeForce GT 240
. The GT 430 is based on the GF108 GPU and is priced at around US $80. This sub $100 card offers OpenGL 4.1 / Direct3D 11 support allowing light gaming. But the real target is to build a multimedia PC (HTPC, photo, video).
GeForce GT 430 specifications
GPU: GF108 @ 700MGz / 40nm
Shader cores: 96 @ 1400MHz
Streaming multiprocessors: 2
Memory: 1024MB DDR3 @ 900MHz real speed (or 1800MHz DDR speed), 128-bit
ROPs: 4
3D APIs: OpenGL 4.1, Direct3D 11
GPU computing: OpenCL 1.1, CUDA, PhysX and DirectCompute
TDP: 49W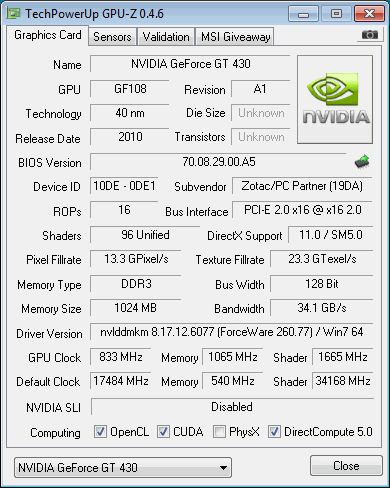 Quick overview of performance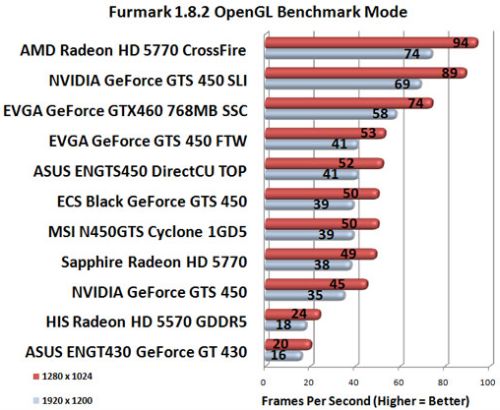 OpenGL performances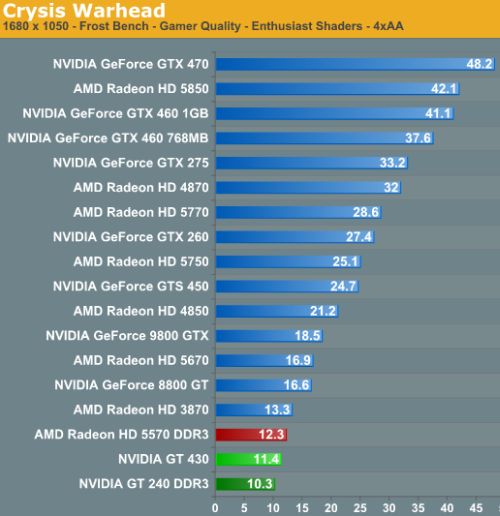 Direct3D performances
Power consumption and temperatures
Power consumption and GPU temperature of the GeForce GT 430 stressed by FurMark.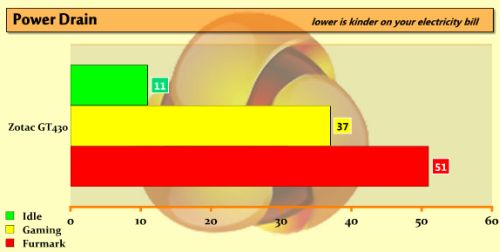 GeForce GT 430 – FurMark: power consumption (source)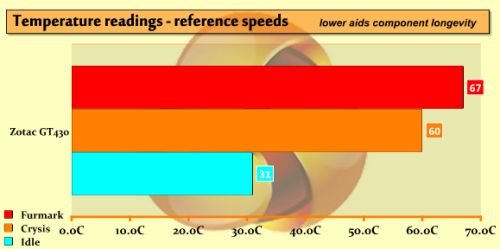 GeForce GT 430 – FurMark: GPU temperature (source)
GeForce GT 430: the first Fermi at 50W!!!
Reviews
GT 430 Round-up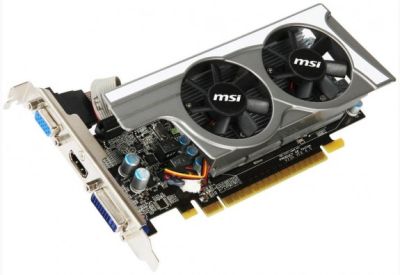 MSI's overclocked version of the GeForce GT 430 (source)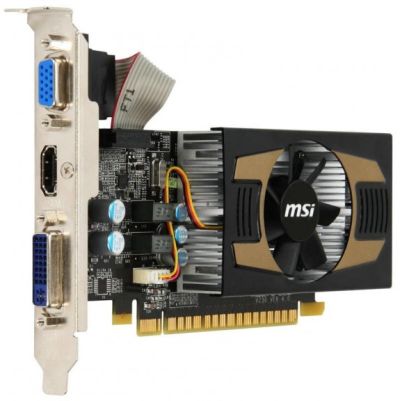 MSI's GeForce GT 430 with reference clocks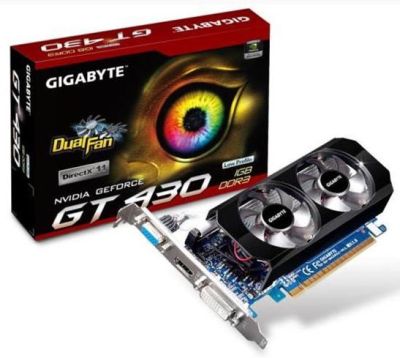 GIGABYTE GeForce GT 430 (source)

KFA2 GeForce GT 430 (source)