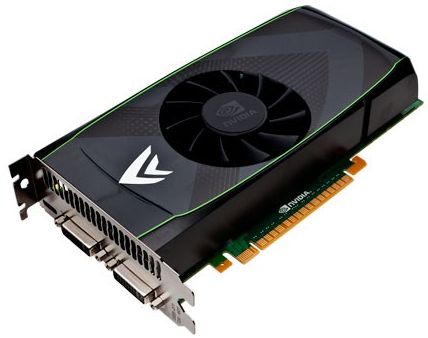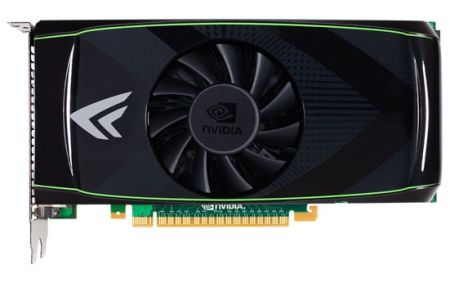 NVIDIA GeForce GTS 450 reference board
NVIDIA has officially launched today its new baby: the
GeForce GTS 450
in order to compete with AMD Radeon HD 5700 series like the
Radeon HD 5770
. The
GeForce GTS 450
is based on the new
GF106
GPU but with only two ROP partitions and two memory interface partitions enabled. The full GF106 includes one GPC (Graphics Processing Cluster), four SMs (Streaming multiprocessors), three ROP partitions, and three 64-bit memory interfaces.
The GeForce GTS 450 targets gamers that are younger and that have a tight budget. And according to NVIDIA, this group of gamers makes up the majority of the gamaing market.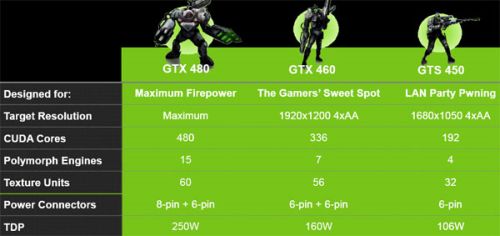 Main features of the GeForce GTS 450
GPU: GF106 @ 783MHz, 40nm TSMC, 1950 million transistors
Shader cores: 192 @ 1566MHz
Streaming multiprocessors: 4, each SM having 48 cores
Texture units: 32
ROPs: 16
3D APIs: OpenGL 4.1 and Direct3D 11
GPU Computing: OpenCL 1.1, CUDA, PhysX and DirectCompute
TDP: 106W
Power connector: one 6-pin
Price: US $130 or 120 euros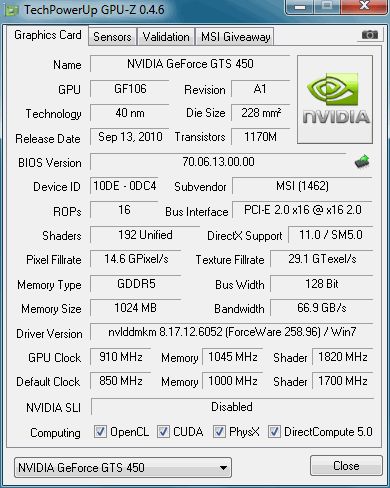 GPU-Z of MSI's N450GTS Cyclone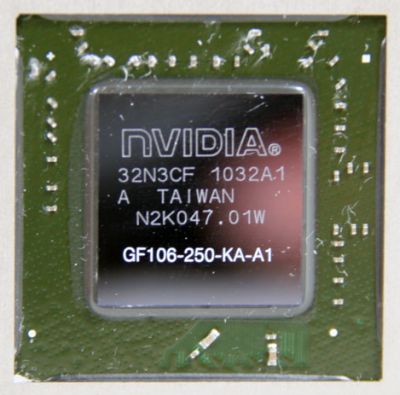 Performances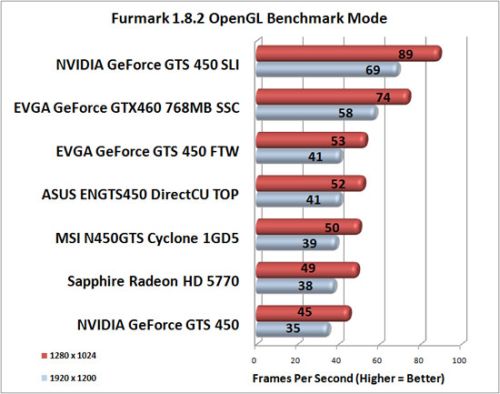 FurMark 1.8.2, OpenGL 2 – Notice how 2-way SLI works fine with FurMark!

Unigine Heaven 2.1, Direct3D 11, tessellation: extreme

QuakeWars, OpenGL 2
Power consumption and Temperatures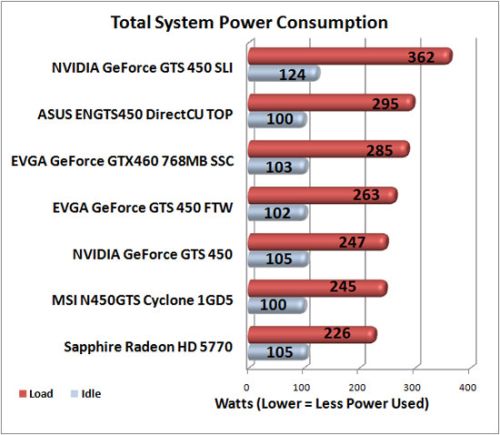 Power consumption with FurMark
According to this chart and using a PSU factor or 0.9, the power consumption of the GeForce GTS 450 is really high under FurMark:
(247-150) * 0.9 = 127.8W which is 20W more power than the TDP.
This power consumption is confirmed by KitGuru's test: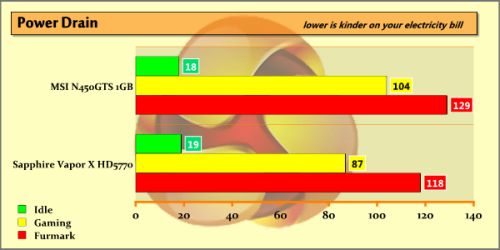 Power consumption with FurMark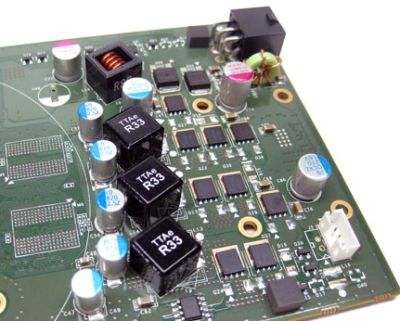 The VRM of the GTS 450: 3 phases for the GPU and one phase for the memory.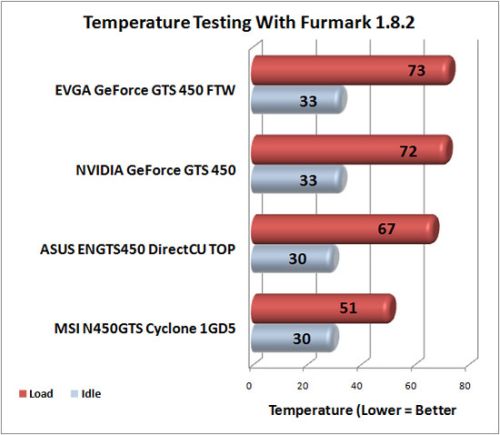 GPU temperature with FurMark
Reviews
GeForce GTS 450 Round-up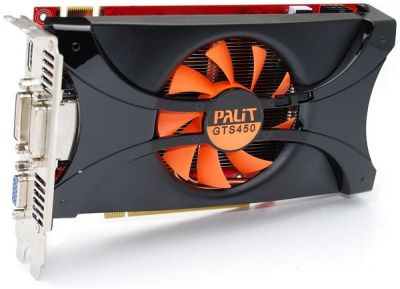 Palit GTS 450 Sonic Platinum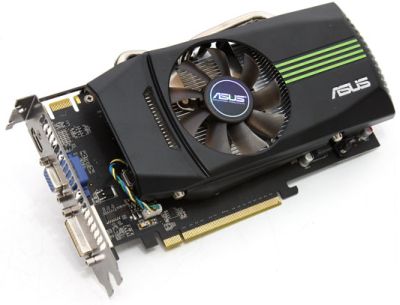 ASUS GeForce GTS 450 DirectCu TOP (ENGTS450)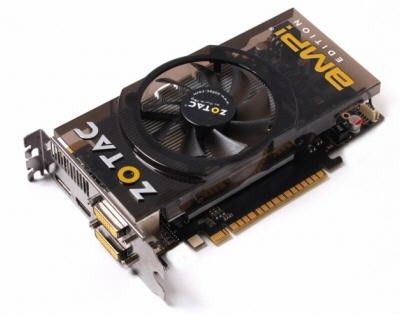 Zotac GeForce GTS 450 AMP! Edition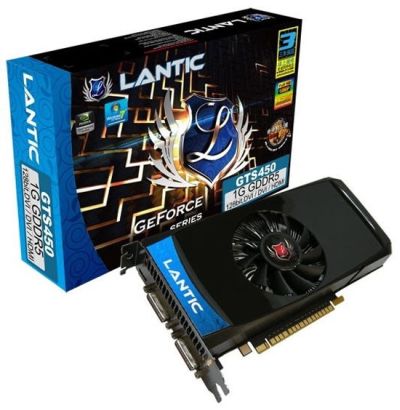 Lantic GeForce GTS 450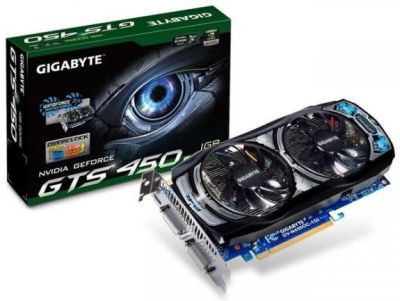 Gigabyte GeForce GTS 450 OC