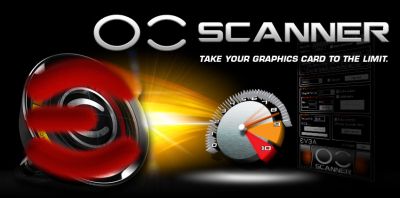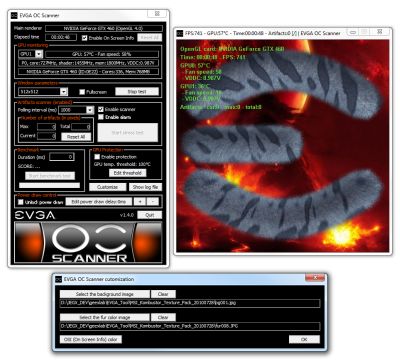 A new version of EVGA's
artifact scanner
and
VGA stress test
utility is ready.
EVGA OC Scanner
1.4.0 adds the support of customized textures for the background image and furry object color: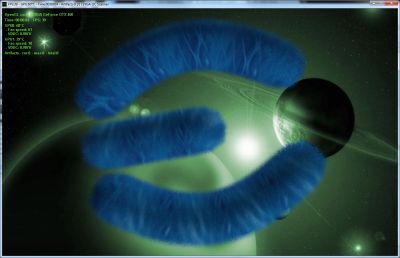 More GPU information like GPU voltage (VDDC) or temperatures of all GPUs is now available in the OSI (On-Screen Info):

The thread for this new version of OC Scanner can be found HERE. And users's customizations are available HERE.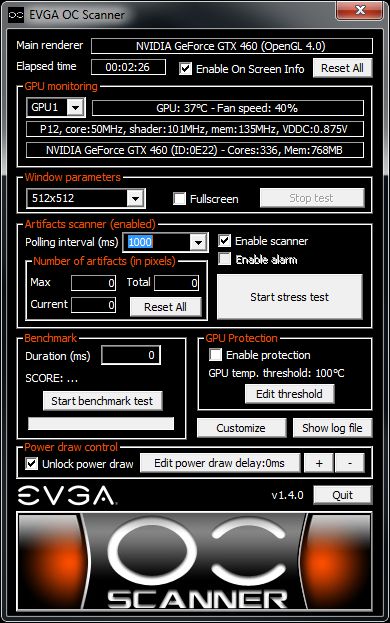 All news related to EVGA OC Scanner can be read HERE.
EVGA OC Scanner 1.4.0 changelog:
added a button "Cutomize" that displays a dialog box with OC Scanner customization options (background image, fur color texture, OSI color)
more GPU data in the OSI (On-Screen Information)
the 3D E logo has been slightly increased (more pixel shader work)
bugfix resolution 640×480 (640×480 created a 1024×768 window…)