[Test] Want to See a GLSL Binary Shader (GL_ARB_get_program_binary)?
---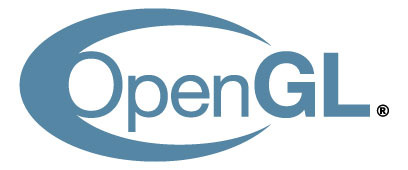 As I said in this news, I'll test as soon as possible the GL_ARB_get_program_binary extension with an OpenGL 2 context. Well, it's done!
NVIDIA driver R259.09 exposes this extension for an OpenGL 4 context but also for an OpenGL 2 context. So let's see to what an ascii GLSL shader looks like.
Here is the GLSL vertex shader:

void main()
{
  gl_Position = gl_Vertex;
};

and here is the pixel shader:

void main()
{
  gl_FragColor=vec4(1.0, 0.4, 1.0, 1.0);
};

And here is the binary representation of this very simple GLSL shader:

<span class="offsetheader">Offset(h) 00 01 02 03 04 05 06 07 08 09 0A 0B 0C 0D 0E 0F</span>
<span class="offsetcol">00000000</span>  <span class="hexcol">01 00 00 00 00 00 00 00 08 00 00 00 44 50 00 03</span>  <span class="textcol">............DP..</span>
<span class="offsetcol">00000010</span>  <span class="hexcol">01 2B 06 00 00 00 00 24 38 06 00 00 C8 91 13 07</span>  <span class="textcol">.+.....$8...È'..</span>
<span class="offsetcol">00000020</span>  <span class="hexcol">B0 C4 12 07 00 00 00 00 00 00 00 00 00 00 00 00</span>  <span class="textcol">°Ä..............</span>
<span class="offsetcol">00000030</span>  <span class="hexcol">00 00 00 00 00 00 00 00 50 01 86 01 00 00 00 00</span>  <span class="textcol">........P.†.....</span>
<span class="offsetcol">00000040</span>  <span class="hexcol">00 00 00 00 00 00 00 00 00 00 00 00 00 00 00 00</span>  <span class="textcol">................</span>
<span class="offsetcol">00000050</span>  <span class="hexcol">00 00 00 00 00 00 00 00 00 00 00 00 00 00 00 00</span>  <span class="textcol">................</span>
<span class="offsetcol">00000060</span>  <span class="hexcol">00 00 00 00 00 00 00 00 FF FF FF FF FF FF FF FF</span>  <span class="textcol">........ÿÿÿÿÿÿÿÿ</span>
<span class="offsetcol">00000070</span>  <span class="hexcol">FF FF FF FF FF FF FF FF FF FF FF FF FF FF FF FF</span>  <span class="textcol">ÿÿÿÿÿÿÿÿÿÿÿÿÿÿÿÿ</span>
<span class="offsetcol">00000080</span>  <span class="hexcol">FF FF FF FF FF FF FF FF FF FF FF FF FF FF FF FF</span>  <span class="textcol">ÿÿÿÿÿÿÿÿÿÿÿÿÿÿÿÿ</span>
<span class="offsetcol">00000090</span>  <span class="hexcol">FF FF FF FF FF FF FF FF FF FF FF FF FF FF FF FF</span>  <span class="textcol">ÿÿÿÿÿÿÿÿÿÿÿÿÿÿÿÿ</span>
<span class="offsetcol">000000A0</span>  <span class="hexcol">FF FF FF FF FF FF FF FF FF FF FF FF FF FF FF FF</span>  <span class="textcol">ÿÿÿÿÿÿÿÿÿÿÿÿÿÿÿÿ</span>
<span class="offsetcol">000000B0</span>  <span class="hexcol">FF FF FF FF FF FF FF FF FF FF FF FF FF FF FF FF</span>  <span class="textcol">ÿÿÿÿÿÿÿÿÿÿÿÿÿÿÿÿ</span>
<span class="offsetcol">000000C0</span>  <span class="hexcol">FF FF FF FF FF FF FF FF FF FF FF FF FF FF FF FF</span>  <span class="textcol">ÿÿÿÿÿÿÿÿÿÿÿÿÿÿÿÿ</span>
<span class="offsetcol">000000D0</span>  <span class="hexcol">FF FF FF FF FF FF FF FF FF FF FF FF FF FF FF FF</span>  <span class="textcol">ÿÿÿÿÿÿÿÿÿÿÿÿÿÿÿÿ</span>
<span class="offsetcol">000000E0</span>  <span class="hexcol">FF FF FF FF FF FF FF FF FF FF FF FF FF FF FF FF</span>  <span class="textcol">ÿÿÿÿÿÿÿÿÿÿÿÿÿÿÿÿ</span>
<span class="offsetcol">000000F0</span>  <span class="hexcol">FF FF FF FF FF FF FF FF FF FF FF FF FF FF FF FF</span>  <span class="textcol">ÿÿÿÿÿÿÿÿÿÿÿÿÿÿÿÿ</span>
<span class="offsetcol">00000100</span>  <span class="hexcol">FF FF FF FF FF FF FF FF FF FF FF FF FF FF FF FF</span>  <span class="textcol">ÿÿÿÿÿÿÿÿÿÿÿÿÿÿÿÿ</span>
<span class="offsetcol">00000110</span>  <span class="hexcol">FF FF FF FF FF FF FF FF FF FF FF FF FF FF FF FF</span>  <span class="textcol">ÿÿÿÿÿÿÿÿÿÿÿÿÿÿÿÿ</span>
<span class="offsetcol">00000120</span>  <span class="hexcol">FF FF FF FF FF FF FF FF FF FF FF FF FF FF FF FF</span>  <span class="textcol">ÿÿÿÿÿÿÿÿÿÿÿÿÿÿÿÿ</span>
<span class="offsetcol">00000130</span>  <span class="hexcol">FF FF FF FF FF FF FF FF FF FF FF FF FF FF FF FF</span>  <span class="textcol">ÿÿÿÿÿÿÿÿÿÿÿÿÿÿÿÿ</span>
<span class="offsetcol">00000140</span>  <span class="hexcol">FF FF FF FF FF FF FF FF FF FF FF FF FF FF FF FF</span>  <span class="textcol">ÿÿÿÿÿÿÿÿÿÿÿÿÿÿÿÿ</span>
<span class="offsetcol">00000150</span>  <span class="hexcol">FF FF FF FF FF FF FF FF FF FF FF FF FF FF FF FF</span>  <span class="textcol">ÿÿÿÿÿÿÿÿÿÿÿÿÿÿÿÿ</span>
<span class="offsetcol">00000160</span>  <span class="hexcol">FF FF FF FF FF FF FF FF FF FF FF FF FF FF FF FF</span>  <span class="textcol">ÿÿÿÿÿÿÿÿÿÿÿÿÿÿÿÿ</span>
<span class="offsetcol">00000170</span>  <span class="hexcol">FF FF FF FF FF FF FF FF FF FF FF FF FF FF FF FF</span>  <span class="textcol">ÿÿÿÿÿÿÿÿÿÿÿÿÿÿÿÿ</span>
<span class="offsetcol">00000180</span>  <span class="hexcol">FF FF FF FF FF FF FF FF FF FF FF FF FF FF FF FF</span>  <span class="textcol">ÿÿÿÿÿÿÿÿÿÿÿÿÿÿÿÿ</span>
<span class="offsetcol">00000190</span>  <span class="hexcol">FF FF FF FF FF FF FF FF FF FF FF FF FF FF FF FF</span>  <span class="textcol">ÿÿÿÿÿÿÿÿÿÿÿÿÿÿÿÿ</span>
<span class="offsetcol">000001A0</span>  <span class="hexcol">FF FF FF FF FF FF FF FF 00 00 00 00 01 00 00 00</span>  <span class="textcol">ÿÿÿÿÿÿÿÿ........</span>
<span class="offsetcol">000001B0</span>  <span class="hexcol">48 96 12 07 0A 00 00 00 00 BE 13 07 09 00 00 00</span>  <span class="textcol">H–.......¾......</span>
<span class="offsetcol">000001C0</span>  <span class="hexcol">00 00 00 00 01 00 00 00 D8 C1 12 07 0C 00 00 00</span>  <span class="textcol">........ØÁ......</span>
<span class="offsetcol">000001D0</span>  <span class="hexcol">18 C2 12 07 0B 00 00 00 01 00 00 00 78 96 12 07</span>  <span class="textcol">.Â..........x–..</span>
<span class="offsetcol">000001E0</span>  <span class="hexcol">01 00 00 00 28 BE 13 07 0D 00 00 00 A0 BE 13 07</span>  <span class="textcol">....(¾...... ¾..</span>
<span class="offsetcol">000001F0</span>  <span class="hexcol">00 00 00 00 00 00 00 00 00 00 00 00 00 00 00 00</span>  <span class="textcol">................</span>
<span class="offsetcol">00000200</span>  <span class="hexcol">00 00 00 00 00 00 00 00 00 00 00 00 00 00 00 00</span>  <span class="textcol">................</span>
<span class="offsetcol">00000210</span>  <span class="hexcol">00 00 00 00 00 00 00 00 00 00 00 00 00 00 00 00</span>  <span class="textcol">................</span>
<span class="offsetcol">00000220</span>  <span class="hexcol">00 00 00 00 00 00 00 00 00 00 00 00 00 00 00 00</span>  <span class="textcol">................</span>
<span class="offsetcol">00000230</span>  <span class="hexcol">00 00 00 00 00 00 00 00 00 00 00 00 00 00 00 00</span>  <span class="textcol">................</span>
<span class="offsetcol">00000240</span>  <span class="hexcol">00 00 00 00 00 00 00 00 00 00 00 00 00 00 00 00</span>  <span class="textcol">................</span>
<span class="offsetcol">00000250</span>  <span class="hexcol">00 00 00 00 00 00 00 00 00 00 00 00 00 00 00 00</span>  <span class="textcol">................</span>
<span class="offsetcol">00000260</span>  <span class="hexcol">00 00 00 00 00 00 00 00 00 00 00 00 00 00 00 00</span>  <span class="textcol">................</span>
<span class="offsetcol">00000270</span>  <span class="hexcol">00 00 00 00 00 00 00 00 00 00 00 00 00 00 00 00</span>  <span class="textcol">................</span>
<span class="offsetcol">00000280</span>  <span class="hexcol">00 00 00 00 00 00 00 00 00 00 00 00 00 00 00 00</span>  <span class="textcol">................</span>
<span class="offsetcol">00000290</span>  <span class="hexcol">00 00 00 00 00 00 00 00 00 00 00 00 00 00 00 00</span>  <span class="textcol">................</span>
<span class="offsetcol">000002A0</span>  <span class="hexcol">00 00 00 00 00 00 00 00 00 00 00 00 00 00 00 00</span>  <span class="textcol">................</span>
<span class="offsetcol">000002B0</span>  <span class="hexcol">00 00 00 00 00 00 00 00 00 00 00 00 00 00 00 00</span>  <span class="textcol">................</span>
<span class="offsetcol">000002C0</span>  <span class="hexcol">00 00 00 00 00 00 00 00 00 00 00 00 00 00 00 00</span>  <span class="textcol">................</span>
<span class="offsetcol">000002D0</span>  <span class="hexcol">00 00 00 00 01 00 00 00 38 06 00 00 01 01 00 00</span>  <span class="textcol">........8.......</span>
<span class="offsetcol">000002E0</span>  <span class="hexcol">09 00 00 00 00 00 00 00 01 00 00 00 52 8B 00 00</span>  <span class="textcol">............R‹..</span>
<span class="offsetcol">000002F0</span>  <span class="hexcol">00 00 00 00 67 6C 5F 56 65 72 74 65 78 00 00 00</span>  <span class="textcol">....gl_Vertex...</span>
<span class="offsetcol">00000300</span>  <span class="hexcol">00 00 0B 00 00 00 00 00 00 00 01 00 00 00 52 8B</span>  <span class="textcol">..............R‹</span>
<span class="offsetcol">00000310</span>  <span class="hexcol">00 00 01 00 00 00 04 00 00 00 01 00 00 00 00 00</span>  <span class="textcol">................</span>
<span class="offsetcol">00000320</span>  <span class="hexcol">00 00 00 00 00 00 67 6C 5F 50 6F 73 69 74 69 6F</span>  <span class="textcol">......gl_Positio</span>
<span class="offsetcol">00000330</span>  <span class="hexcol">6E 00 0C 00 00 00 00 00 00 00 00 00 00 00 00 00</span>  <span class="textcol">n...............</span>
<span class="offsetcol">00000340</span>  <span class="hexcol">00 00 67 6C 5F 46 72 61 67 43 6F 6C 6F 72 00 82</span>  <span class="textcol">..gl_FragColor.'</span>
<span class="offsetcol">00000350</span>  <span class="hexcol">01 00 00 21 21 4E 56 76 70 35 2E 30 0A 23 20 63</span>  <span class="textcol">...!!NVvp5.0.# c</span>
<span class="offsetcol">00000360</span>  <span class="hexcol">67 63 20 76 65 72 73 69 6F 6E 20 33 2E 30 2E 30</span>  <span class="textcol">gc version 3.0.0</span>
<span class="offsetcol">00000370</span>  <span class="hexcol">30 30 31 2C 20 62 75 69 6C 64 20 64 61 74 65 20</span>  <span class="textcol">001, build date </span>
<span class="offsetcol">00000380</span>  <span class="hexcol">4A 75 6C 20 32 34 20 32 30 31 30 0A 23 20 63 6F</span>  <span class="textcol">Jul 24 2010.# co</span>
<span class="offsetcol">00000390</span>  <span class="hexcol">6D 6D 61 6E 64 20 6C 69 6E 65 20 61 72 67 73 3A</span>  <span class="textcol">mmand line args:</span>
<span class="offsetcol">000003A0</span>  <span class="hexcol">20 0A 23 76 65 6E 64 6F 72 20 4E 56 49 44 49 41</span>  <span class="textcol"> .#vendor NVIDIA</span>
<span class="offsetcol">000003B0</span>  <span class="hexcol">20 43 6F 72 70 6F 72 61 74 69 6F 6E 0A 23 76 65</span>  <span class="textcol"> Corporation.#ve</span>
<span class="offsetcol">000003C0</span>  <span class="hexcol">72 73 69 6F 6E 20 33 2E 30 2E 30 2E 31 0A 23 70</span>  <span class="textcol">rsion 3.0.0.1.#p</span>
<span class="offsetcol">000003D0</span>  <span class="hexcol">72 6F 66 69 6C 65 20 67 70 35 76 70 0A 23 70 72</span>  <span class="textcol">rofile gp5vp.#pr</span>
<span class="offsetcol">000003E0</span>  <span class="hexcol">6F 67 72 61 6D 20 6D 61 69 6E 0A 23 76 61 72 20</span>  <span class="textcol">ogram main.#var </span>
<span class="offsetcol">000003F0</span>  <span class="hexcol">66 6C 6F 61 74 34 20 67 6C 5F 50 6F 73 69 74 69</span>  <span class="textcol">float4 gl_Positi</span>
<span class="offsetcol">00000400</span>  <span class="hexcol">6F 6E 20 3A 20 24 76 6F 75 74 2E 50 4F 53 49 54</span>  <span class="textcol">on : $vout.POSIT</span>
<span class="offsetcol">00000410</span>  <span class="hexcol">49 4F 4E 20 3A 20 48 50 4F 53 20 3A 20 2D 31 20</span>  <span class="textcol">ION : HPOS : -1 </span>
<span class="offsetcol">00000420</span>  <span class="hexcol">3A 20 31 0A 23 76 61 72 20 66 6C 6F 61 74 34 20</span>  <span class="textcol">: 1.#var float4 </span>
<span class="offsetcol">00000430</span>  <span class="hexcol">67 6C 5F 56 65 72 74 65 78 20 3A 20 24 76 69 6E</span>  <span class="textcol">gl_Vertex : $vin</span>
<span class="offsetcol">00000440</span>  <span class="hexcol">2E 50 4F 53 49 54 49 4F 4E 20 3A 20 41 54 54 52</span>  <span class="textcol">.POSITION : ATTR</span>
<span class="offsetcol">00000450</span>  <span class="hexcol">30 20 3A 20 2D 31 20 3A 20 31 0A 41 54 54 52 49</span>  <span class="textcol">0 : -1 : 1.ATTRI</span>
<span class="offsetcol">00000460</span>  <span class="hexcol">42 20 76 65 72 74 65 78 5F 61 74 74 72 69 62 5B</span>  <span class="textcol">B vertex_attrib[</span>
<span class="offsetcol">00000470</span>  <span class="hexcol">5D 20 3D 20 7B 20 76 65 72 74 65 78 2E 61 74 74</span>  <span class="textcol">] = { vertex.att</span>
<span class="offsetcol">00000480</span>  <span class="hexcol">72 69 62 5B 30 2E 2E 30 5D 20 7D 3B 0A 4D 4F 56</span>  <span class="textcol">rib[0..0] };.MOV</span>
<span class="offsetcol">00000490</span>  <span class="hexcol">2E 46 20 72 65 73 75 6C 74 2E 70 6F 73 69 74 69</span>  <span class="textcol">.F result.positi</span>
<span class="offsetcol">000004A0</span>  <span class="hexcol">6F 6E 2C 20 76 65 72 74 65 78 2E 61 74 74 72 69</span>  <span class="textcol">on, vertex.attri</span>
<span class="offsetcol">000004B0</span>  <span class="hexcol">62 5B 30 5D 3B 0A 45 4E 44 0A 23 20 31 20 69 6E</span>  <span class="textcol">b[0];.END.# 1 in</span>
<span class="offsetcol">000004C0</span>  <span class="hexcol">73 74 72 75 63 74 69 6F 6E 73 2C 20 30 20 52 2D</span>  <span class="textcol">structions, 0 R-</span>
<span class="offsetcol">000004D0</span>  <span class="hexcol">72 65 67 73 0A 00 00 00 00 47 01 00 00 21 21 4E</span>  <span class="textcol">regs.....G...!!N</span>
<span class="offsetcol">000004E0</span>  <span class="hexcol">56 66 70 35 2E 30 0A 23 20 63 67 63 20 76 65 72</span>  <span class="textcol">Vfp5.0.# cgc ver</span>
<span class="offsetcol">000004F0</span>  <span class="hexcol">73 69 6F 6E 20 33 2E 30 2E 30 30 30 31 2C 20 62</span>  <span class="textcol">sion 3.0.0001, b</span>
<span class="offsetcol">00000500</span>  <span class="hexcol">75 69 6C 64 20 64 61 74 65 20 4A 75 6C 20 32 34</span>  <span class="textcol">uild date Jul 24</span>
<span class="offsetcol">00000510</span>  <span class="hexcol">20 32 30 31 30 0A 23 20 63 6F 6D 6D 61 6E 64 20</span>  <span class="textcol"> 2010.# command </span>
<span class="offsetcol">00000520</span>  <span class="hexcol">6C 69 6E 65 20 61 72 67 73 3A 20 0A 23 76 65 6E</span>  <span class="textcol">line args: .#ven</span>
<span class="offsetcol">00000530</span>  <span class="hexcol">64 6F 72 20 4E 56 49 44 49 41 20 43 6F 72 70 6F</span>  <span class="textcol">dor NVIDIA Corpo</span>
<span class="offsetcol">00000540</span>  <span class="hexcol">72 61 74 69 6F 6E 0A 23 76 65 72 73 69 6F 6E 20</span>  <span class="textcol">ration.#version </span>
<span class="offsetcol">00000550</span>  <span class="hexcol">33 2E 30 2E 30 2E 31 0A 23 70 72 6F 66 69 6C 65</span>  <span class="textcol">3.0.0.1.#profile</span>
<span class="offsetcol">00000560</span>  <span class="hexcol">20 67 70 35 66 70 0A 23 70 72 6F 67 72 61 6D 20</span>  <span class="textcol"> gp5fp.#program </span>
<span class="offsetcol">00000570</span>  <span class="hexcol">6D 61 69 6E 0A 23 76 61 72 20 66 6C 6F 61 74 34</span>  <span class="textcol">main.#var float4</span>
<span class="offsetcol">00000580</span>  <span class="hexcol">20 67 6C 5F 46 72 61 67 43 6F 6C 6F 72 20 3A 20</span>  <span class="textcol"> gl_FragColor : </span>
<span class="offsetcol">00000590</span>  <span class="hexcol">24 76 6F 75 74 2E 43 4F 4C 4F 52 20 3A 20 43 4F</span>  <span class="textcol">$vout.COLOR : CO</span>
<span class="offsetcol">000005A0</span>  <span class="hexcol">4C 30 5B 30 5D 20 3A 20 2D 31 20 3A 20 31 0A 4F</span>  <span class="textcol">L0[0] : -1 : 1.O</span>
<span class="offsetcol">000005B0</span>  <span class="hexcol">55 54 50 55 54 20 72 65 73 75 6C 74 5F 63 6F 6C</span>  <span class="textcol">UTPUT result_col</span>
<span class="offsetcol">000005C0</span>  <span class="hexcol">6F 72 30 20 3D 20 72 65 73 75 6C 74 2E 63 6F 6C</span>  <span class="textcol">or0 = result.col</span>
<span class="offsetcol">000005D0</span>  <span class="hexcol">6F 72 3B 0A 4D 4F 56 2E 46 20 72 65 73 75 6C 74</span>  <span class="textcol">or;.MOV.F result</span>
<span class="offsetcol">000005E0</span>  <span class="hexcol">5F 63 6F 6C 6F 72 30 2C 20 7B 31 2C 20 30 2E 34</span>  <span class="textcol">_color0, {1, 0.4</span>
<span class="offsetcol">000005F0</span>  <span class="hexcol">30 30 30 30 30 30 31 2C 20 30 2C 20 30 7D 2E 78</span>  <span class="textcol">0000001, 0, 0}.x</span>
<span class="offsetcol">00000600</span>  <span class="hexcol">79 78 78 3B 0A 45 4E 44 0A 23 20 31 20 69 6E 73</span>  <span class="textcol">yxx;.END.# 1 ins</span>
<span class="offsetcol">00000610</span>  <span class="hexcol">74 72 75 63 74 69 6F 6E 73 2C 20 30 20 52 2D 72</span>  <span class="textcol">tructions, 0 R-r</span>
<span class="offsetcol">00000620</span>  <span class="hexcol">65 67 73 0A 00 00 00 00 00 00 00 00 00 00 00 00</span>  <span class="textcol">egs.............</span>
<span class="offsetcol">00000630</span>  <span class="hexcol">00 00 00 00 00 00 00 00                        </span>  <span class="textcol">........</span>

And here is the code I used to generate this binary shader:

PFNGLGETPROGRAMIVPROC glGetProgramiv = 0;
glGetProgramiv = (PFNGLGETPROGRAMIVPROC)wglGetProcAddress("glGetProgramiv");
typedef void * (WINAPI * PFNGLGETPROGRAMBINARYPROC) (unsigned int,
size_t, size_t *, GLenum *, void *);
PFNGLGETPROGRAMBINARYPROC glGetProgramBinary = 0;
glGetProgramBinary = 
(PFNGLGETPROGRAMBINARYPROC)wglGetProcAddress("glGetProgramBinary");
if (glGetProgramBinary && glGetProgramiv)
{
  static char *vertexShader=\
      "void main()"
      "{"
          "gl_Position = gl_Vertex;"
      "}";

  static char *fragmentShader=\
      "void main()"
      "{"
          "gl_FragColor=vec4(1.0, 0.4, 1.0, 1.0);"
      "}";
  
  int p = glCreateProgram();
  int v = glCreateShader(GL_VERTEX_SHADER);
  glShaderSource(v, 1, &vertexShader, 0);
  glCompileShader(v);
  glAttachShader(p,v);
  int f = glCreateShader(GL_FRAGMENT_SHADER);	
  glShaderSource(f, 1, &fragmentShader, 0);
  glCompileShader(f);
  glAttachShader(p,f);
  glLinkProgram(p);
  glUseProgram(p);

  #define GL_NUM_PROGRAM_BINARY_FORMATS 0x87FE
  #define GL_PROGRAM_BINARY_FORMATS 0x87FF
  GLint formats = 0;
  glGetIntegerv(GL_NUM_PROGRAM_BINARY_FORMATS, &formats);
  GLint *binaryFormats = new GLint[formats];
  glGetIntegerv(GL_PROGRAM_BINARY_FORMATS, binaryFormats);

  #define GL_PROGRAM_BINARY_LENGTH 0x8741
  GLint len=0;
  GLint progId = gpu->getGpuShaderData()->m_program_id;
  glGetProgramiv(progId, GL_PROGRAM_BINARY_LENGTH, &len);
  u8* binary = new u8[len];
  glGetProgramBinary(progId, len, NULL, (GLenum*)binaryFormats, binary);
  glUseProgram(0);
  
  FILE* fp = fopen("shader.bin", "wb");
  fwrite(binary, len, 1, fp);
  fclose(fp);
  
  delete [] binary;
  
  // Don't forget the destruction of the GLSL shader...
  // ...
}