---
---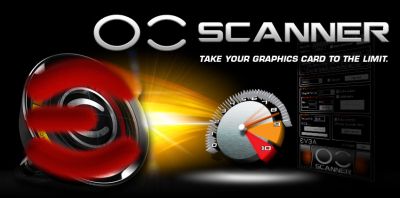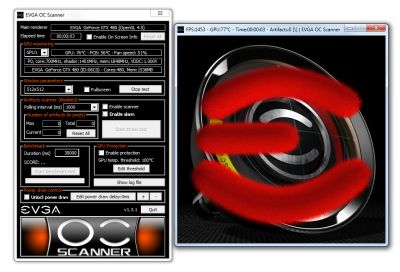 The new version of EVGA graphics card overclocking utility, OC Scanner is out. This new version is now available for all EVGA graphics cards (GeForce 6, 7, 8, 9, GTX 200 and GTX 400) and is not limited to EVGA products (but there are still some cards that won't work with this version…) 😉
EVGA OC Scanner is a VGA stress test utility and an artifact scanner. Used in conjunction with EVGA Precision, you can find the max stable GPU clock speed.
OC Scanner is an OpenGL application and has the privilege to have a SLI profile in NVIDIA drivers (R256+). But according to some feedbacks on EVGA's forums, SLI seems to be supported only for GTX 400 series…
EVGA OC Scanner 1.3.1 thread can be found HERE.