Article Index
4 – VRM: GeForce GTX 480
The GeForce GTX 480 has a 6-phase VRM for feeding the GPU and one phase for the memory. Unlike the Radeon HD 5970, the GTX 480 does not have VT1165 voltage regulators but uses the CHiL CHL 8266 voltage controller. The CHiL CHL 8266 is located on the back face of GTX 480 PCB. The GF100 GPU works at fixed voltage (0.990 or 0.995V).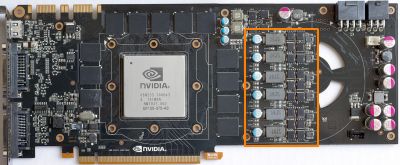 GTX 480 PCB front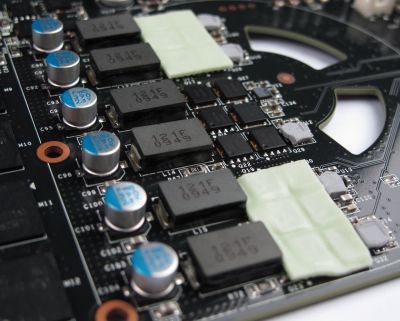 GTX 480 GPU VRM phases details (source)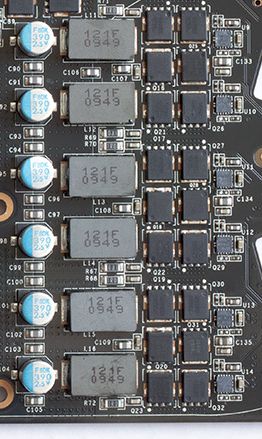 GTX 480 GPU VRM phases details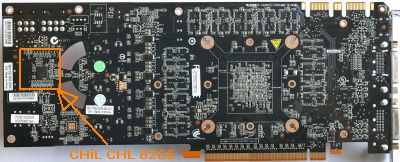 GTX 480 PCB back with the voltage controller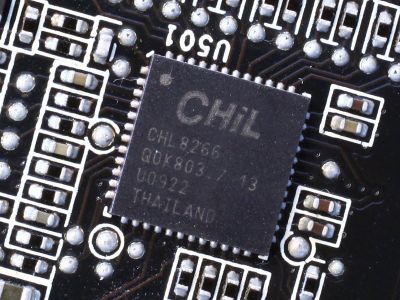 GTX 480 voltage controller detail (source)
Each phase of the GTX 480 GPU VRM is made up of three MOSFETs, one choke and one capacitor.


References and useful links