Stonegiant: DX11 Tech Demo With Tessellation Available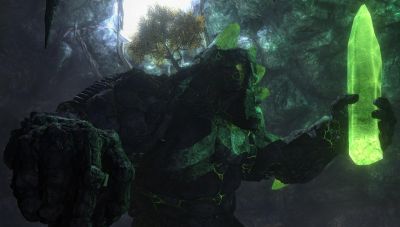 Stonegiant, the DX11 demo with tessellation, is now available.
You can download it HERE (this server sucks!) or HERE (this server rocks!).
I tested it on Win7 64-bit + Radeon HD 5870 + Cat 10.3. Demo settings: 1920×1080, tessellation: high. The average FPS was around 40.