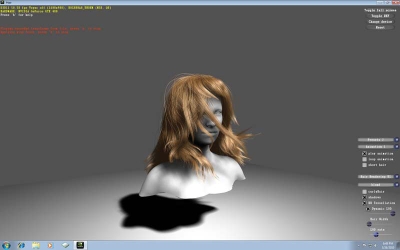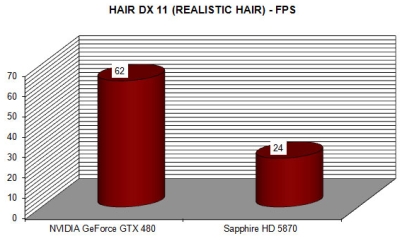 The guys at Hi Tech Legion have reviewed the GeForce GTX 480 and have done some DX11 tessellation performance comparisons between the GeForce GTX 480 and the Radeon HD 5870.
Island Demo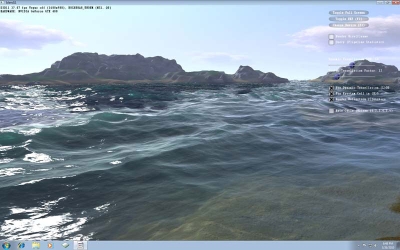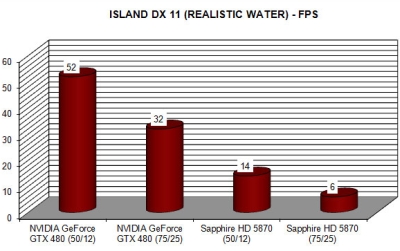 SubD11 Demo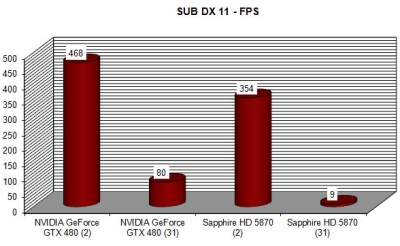 The SubD11 sample implements the algorithm described in the paper "Approximating Catmull-Clark Subdivision Surfaces with Bicubic Patches" by Charles Loop and Scott Schaefer (which is available from the preceding link to Microsoft Research's Web site). This sample is similar to the SubD10 sample in the DirectX SDK, except that it has been enhanced to take advantage of three new Direct3D 11 pipeline stages: the hull shader, the tessellator, and the domain shader.
Detail Tessellation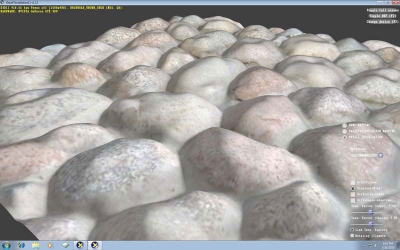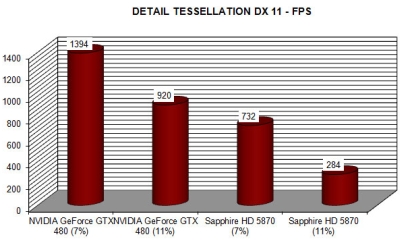 Detail tessellation adds geometric detail onto material surfaces by using DirectX 11 Tessellation to introduce new vertices onto the underlying geometry and displacing those vertices according to an accompanying height map.
PN Triangles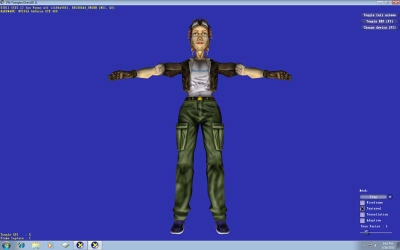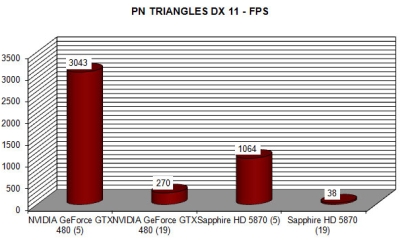 This sample, contributed by AMD, presents a technique for achieving smooth surfaces from the position and normal data of a low-density mesh. It utilizes Direct3D 11 APIs and hardware to make use of the new tessellation stages of the pipeline.