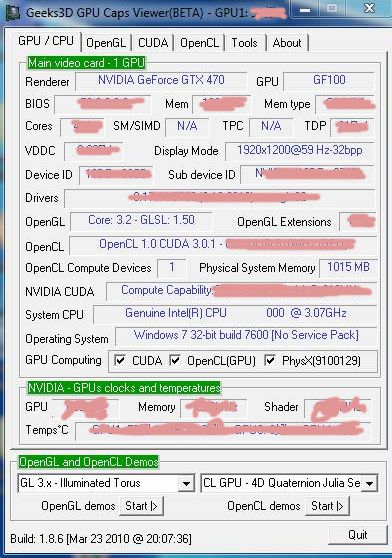 A new version of GPU Caps Viewer is out! The main new feature of this version is the support of GeForce GTX 480 and GTX 470.
GPU Caps can now display the TDP (thermal design power) and the number of SMs (streaming multiprocessors – NVIDIA GeForce) or SIMD engines (AMD / ATI Radeon).
I also fixed a bug in the surface deformer OpenCL demo (see HERE for more information about the problem).
You can download GPU Caps Viewer 1.8.6 here (Win32 installer):
[download#128#image]
Webmasters: hotlinking is not allowed, please use the post url as download link.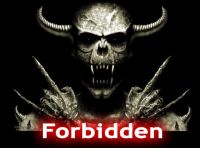 or here for a simple ZIP archive:
[download#129#image]
And if you have an OpenGL 4.0 driver like this Catalyst 10.3, you can display some OpenGL 4.0 data…
GPU Caps Viewer 1.8.6 changelog
New: added support for GeForce GTX 480 and GTX 470.
New: added the TDP (thermal power design) for recent NVIDIA and ATI graphics cards.
New: added the number of SM (NVIDIA) or SIMD (ATI).
Bugfix: GL 3.x demos could not start with and GL 4.0 context…
Bugfix: Windows version detection (Windows XP, Windows Vista or Windows 7).
Bugfix: in main panel, the clock speed of CUDA engines was wrong.
Bugfix: in the OpenCL surface deformer demo, the type (size_t) of some kernel arguments has been replaced by unsigned int.

OpenGL 3.3 and GeForce GTX 260
Some interesting links: