GeForce GTX 480 Disassembled
Want to see more details about the GeForce GTX 480 ? If so, the guys at atomicmpc.com.au have totally disassembled for you a GeForce GTX 480 reference board.
As the specs that have leaked suggest, the 250W TDP of the GTX480 card would require some serious cooling – which is why the heatsink appears to have been constructed predominantly from nickel-plated aluminium or copper. Five large heatpipes lie across the core, taking heat away to dump the load into the fins, while an aluminium frame lies across the Samsung memory chips.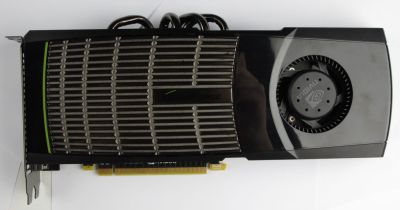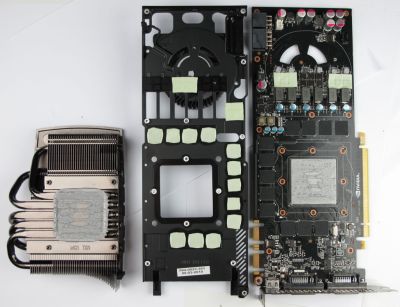 More pictures HERE.