Asus ROG ARES HD 5970: Limited Edition and Unlimited Power
ASUS's ROG (Republic Of Gamers) ARES will be a Radeon HD 5970 (Hemlock – 2 x Cypress: 2 x 1600 stream processors).
The GPUs will be clocked at 850MHz (reference board: 725MHz) and the memory clock will be 1200MHz (reference board: 1000MHz). The card will embark 4GB of GDDR5 memory.
The ARES will has 3 PCI-Express power supply connectors: 1 x 6-pin and 2 x 8-pin…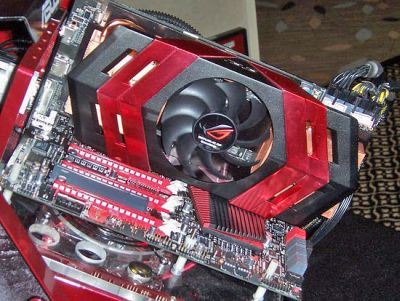 (source)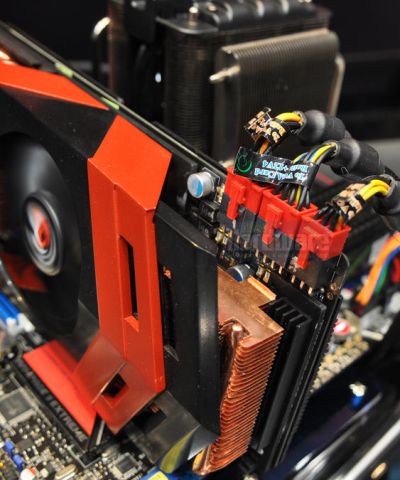 (source)