ATI Radeon HD 5450: Direct3D 11 Capabilities for $50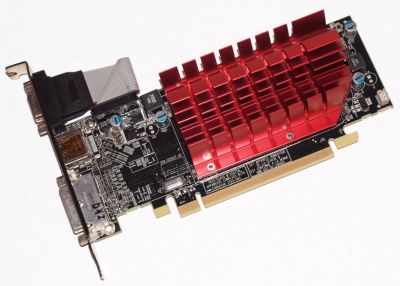 ATI has released a new entry level graphics card: the Radeon HD 5450.
Nice product with very small power consumption (idle=6 watts and load=19 watts), zero noise with passive cooling and all modern APIs: OpenGL 3, Direct3D 11 and OpenCL. And of course this card is perfectly suited for home theater PC (HTPC) users.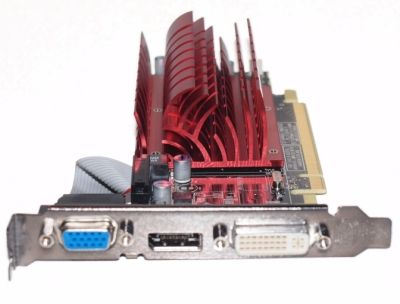 ATI RAdeon HD 5450 features
GPU: Cedar @ 650MHz / 40nm
Stream processors: 80 (1 OpenCL compute unit see HERE for more details)
Memory: 512MB / 1024MB DDR2 or DDR3 @ 1600MHz / 64-bit
Texture units: 8
Color ROPs: 4
Z / Stencil ROPs: 16
3D APIs: OpenGL 3.2, Direct3D 11
GPU Computing: OpenCL 1.0, DirectCompute 11
Price: $50
CrossFire bridgeless (no CrossFire connector required)
TDP: 19.1 W (idle: 6.4 watts)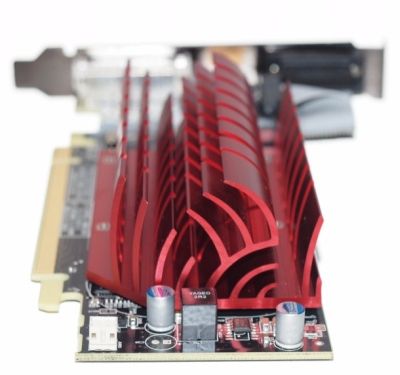 (source)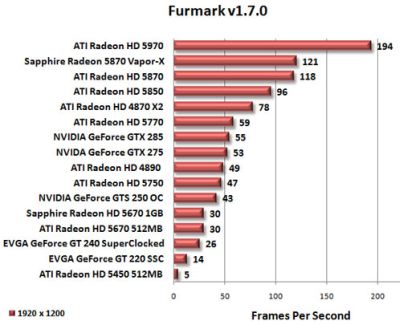 (source)
Reviews
Just for the sake of memory here is a little summary of Radeom family: