RivaTuner 2.22 Available NOW!
---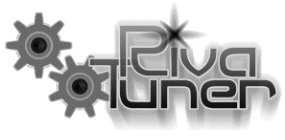 RivaTuner
has been updated to version 2.22. This new release adds
ForceWare 181.xx
and
Catalyst 8.12
support as well as a new feature: Rivatuner can now be skinned (fundamental feature 4 overclockin'!).
RivaTuner is one of the most famous graphics cards (GeForce or Radeon) monitoring and overclocking software.
More information about this version: RivaTuner 2.22 @ Guru3D.
You can grab it here: RivaTuner 2.22 Download.
Related links: