Octa Crossfire with eight GPUs soon?
---
In AMD/ATI laboratory test, four Radeon HD 4870 X2 have been combined. But AMD will not release any drivers for such an Octa Crossfire bundle. In consideration of a motherboard that would have to be able to bear four dual slot graphics cards and the required scaling, Octa Crossfire should be seen as nothing more than a technical gimmick.
Read the rest of the news HERE.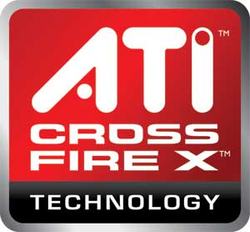 -source-